Building Automation? Step One: Lighting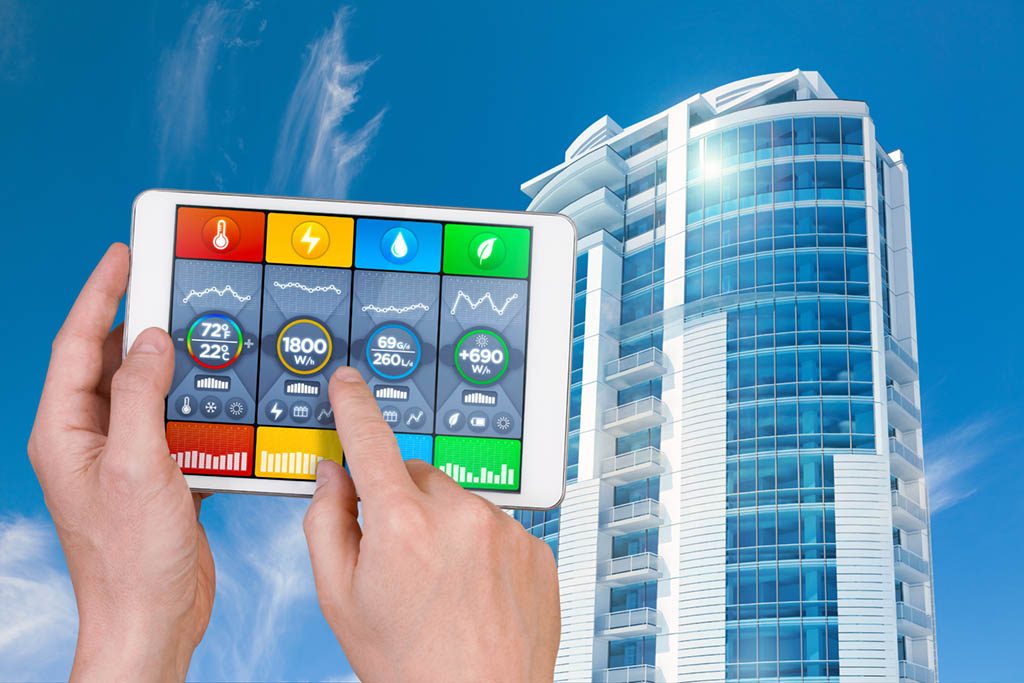 Commercial buildings can be mammoth-sized energy and expense wasters. Per Energy Star, a program run by the U.S. Environmental Protection Agency and U.S. Department of Energy that promotes energy efficiency, about 30% of the energy consumed by a commercial building is wasted.
When this much energy is wasted, it leads to the loss of jaw-droppingly big bucks—millions nationally, according to research.
And the outlook isn't rosier. After U.S. commercial buildings saw their annual energy consumption rise 69% from 1980 to 2009 because of advancements in technology and manufacturing, their consumption is projected to increase another 22% by 2035, according to the U.S. Energy Information Administration.
The leading culprits are lighting, HVAC and other building systems that are not turned off when a space or building is unoccupied or sparsely occupied after hours.
In the case of lighting, there's a double slap on the wrist. Lighting accounts for about 40% of a typical commercial building's electricity usage.
More money, more energy—wasted.
Not anymore. Not with you.
You've done your homework on how to reduce both budget-killing expenditures, as well as how to improve your environmental footprint and achieve the much sought-after certifications that boost commercial property values: Building automation systems (BAS.)
You know that BAS controls—composed of hardware and software that links HVAC, lighting, security, energy management and other systems to a single, communicative platform—can decrease equipment operating costs by 15% and yield savings between $0.20 and $0.40 per square foot for most buildings.
You read how the American Council for an Energy-Efficient Economy says smart building technologies can save the average office 18% in HVAC costs, 28% in plug load and 33% in lighting energy.
But transitioning to a fully optimized smart building can be overwhelming. You already have a set infrastructure. How can you start optimizing your facility in a way that's easy and cost-effective?
First thing's first: What the experts say you should do
What's the first easiest first step toward building automation you can take? Start with the lighting controls, experts say.
Which experts?
There's Rawlson O'Neil King, communications director at Continental Automated Buildings Association (CABA), who told SDM Magazine that "lighting is an entry point into BAS."
"It is often easier to install lighting controls or overhaul the light bulbs in a building than it is to do a full retrofit or system install," he said. He also recalled when a real estate income trust's CFO employed a set of lighting controls in the trust's building, slashing expenses by $4 million.
"It made the CFO look like a hero," he said. "That was money that was already going to be spent, but because the lighting control saved the money, it went directly back to the investors, making them happy and sending a positive message about the environment. Win, win."
Others echo his sentiments.
They include Frank Yoder, a two-decades-plus veteran of building automation systems at Avantech Inc., a security system supplier in Dover, Delaware.
Yoder says smart lighting controls are a great first step toward implementing a building automation system that includes an integrated security system.
"A card swipe or the arm/disarm of an intrusion panel could change a building or targeted office from unoccupied to occupied," he reportedly said. "Lighting has been one of the first areas energy engineers and performance contractors will approach when reducing the facility's energy consumption."
Why LED lighting offers all the building controls you need
There are quite a few types of lighting controls—wired and wireless, DALI, PoE, Bluetooth, to name the most commonly used—and many options to choose from for each.
But each works off presets and sensors, the core technology drivers of all building automation system components.
"With smart lighting, for example, you might put in an LED retrofit," Casey Talon, a research director in Navigant Research's intelligent building management group, told FedTech magazine. "Within that, the sensors detect movement or occupancy to turn the lights off and on. They can also track the way people move through a space, which can tell you how often spaces are being used.
Talon says the LED switchover from legacy lighting doesn't have to be too elaborate. First, installing LEDs without sensors would automatically cut lighting-related expenses and reduces environmental impact, a pair of top reasons why building management systems are considered.
But with sensors and presets, he adds, the benefits multiply exponentially.
These LED sensors can do more than turn on and off lighting based on occupancy and dim depending on the natural light present. They're the IT backbone that links your automated building systems together.
LED sensors, for instance, can feed into the HVAC system, keeping the interior climate within a specific range. They can detect interior and exterior motion and possible intruders, triggering alarms and flashing an I-got-you-light on the infiltrated area.
Additionally, they can monitor your building system for performance, process and record data, and warn facility managers about potential system malfunctions and complexities—before they happen.
Commercial LED lighting solutions to spearhead the kind of building automation systems that proactively shut off lights and alter temperatures after the last person has left, matching a building's energy usage with its occupants' real-time needs—all with sensors and presets.
"We are seeing a major focus on lighting controls because it dramatically improves energy efficiency and even employee productivity, another major driver for system upgrades and installations" in addition to energy conservation, King says. "When you have a more efficient and healthy building, you will also have more productivity take place by employees in that building."
The bottom line, these experts say, is that the vast benefits of commercial LED lighting controls are self-evident, obvious, easy to explain—and simple to install than alternative BAS components with multiple moving parts.
With a simple switch your lighting system, it's also the most straightforward step toward a complete building automation system.
Want to learn more?
To learn more about how Amerlux will accelerate product development and incorporate key elements of building automation, read: "Amerlux Lights the Way into Building Automation with Delta Electronics at the Helm."