How an Outdated High-Rise Lobby Became Vibrant In The Best Light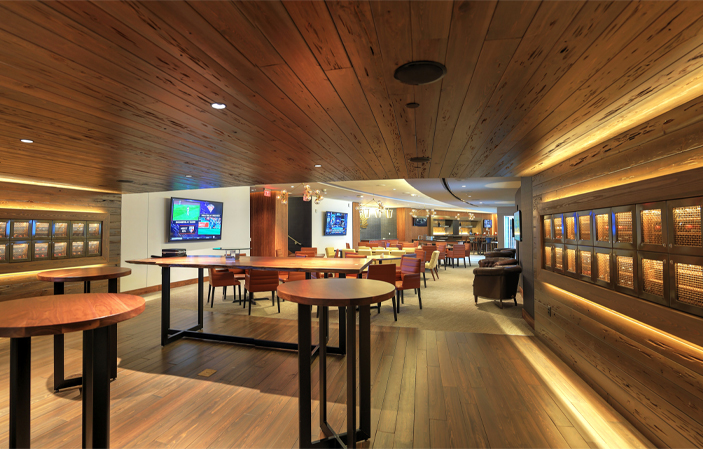 By simply adding 150 linear feet of Fino—an Amerlux lighting solution—a sterile, outdated lobby exuding mid-century vibes transformed into a posh space that is both welcoming and relaxing.
When renovating an old lobby, the designing team encountered a problem—how to retrofit a soffit with a cove when the design did not call for new coves.
The solution was to use 150 linear feet of Fino.
Using Fino made the architecture cleaner and more streamlined. Moreover, the unique design left a beautiful visual impression along the walls and coves that instantly made the place look suave.
The indirect lighting gave an old, mid-century lobby a cleaner, more vibrant look. Adding Fino to the lobby produced a warm, sophisticated environment where visitors can work, mingle, network, collaborate and relax—a standout feature for the building's tenants. The Fino choice resulted to resolving a design hurdle—not adding another cove.
With an easy-to-remove remote driver, Fino added that "look good, feel good" touch to the lobby, without needing a new cove.