Lighting Controls: The Next Frontier in Facility Management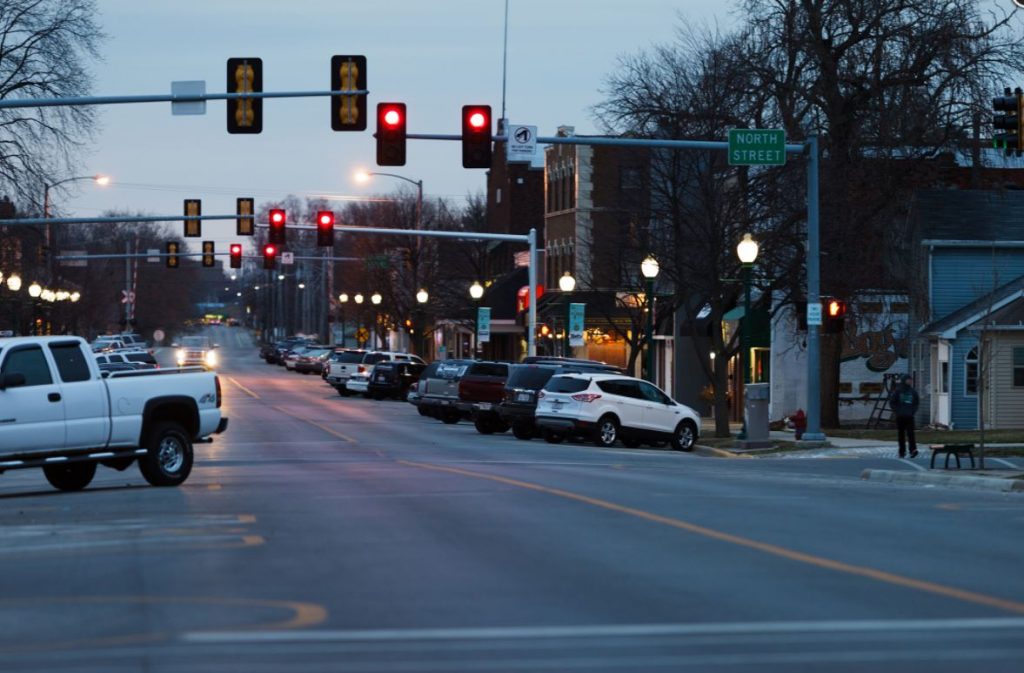 LEDs have more control options than any light source before them. With the right controls, you can adjust LED lighting any way you can imagine. You can dim LEDs, change their color temperature and control them wirelessly. You can even have them mimic the sun!
Until recently, controls tended to fall into three areas:
Dimming, manually or with photocell.
Motion and occupancy sensors
Timers, to dim or turn lights off
All of these control types can help minimize energy costs and maximize utility by automating processes for facility managers. In the future, controls may also be used for anything from measuring crowd size, facial recognition and advanced energy saving techniques.
Current Controls
Some LEDs can also glow warmer when they are dimmed, emulating the way incandescent bulbs operate. This Dim-To-Warm technology makes for very comfortable light.
To further save on energy costs, you can implement time-based scheduling to turn the lights on and off automatically. Since LEDs turn on instantly, they are perfectly suited to work with occupancy sensors.
Daylight harvesting is another option. Also called "daylighting," daylight harvesting dims interior lighting in a space when the ambient natural light is sufficient or when the space is unoccupied.
Wiring for The Future with 7-Pin Sockets
A standard receptacle, the 7-pin NEMA socket is an option on most exterior lighting, (including Amerlux's Avista and Coach Style Lantern) that permits a wide variety of controls to be used, including old 3-pin controls, wireless controls, and most importantly, the controls of tomorrow that are being developed today.
Since LEDs deliver a lifespan of 50,000 – 100,000 hours, using the 7-pin option future-proofs their controllability. This way, your LED lights can be maintained with whatever controls come next.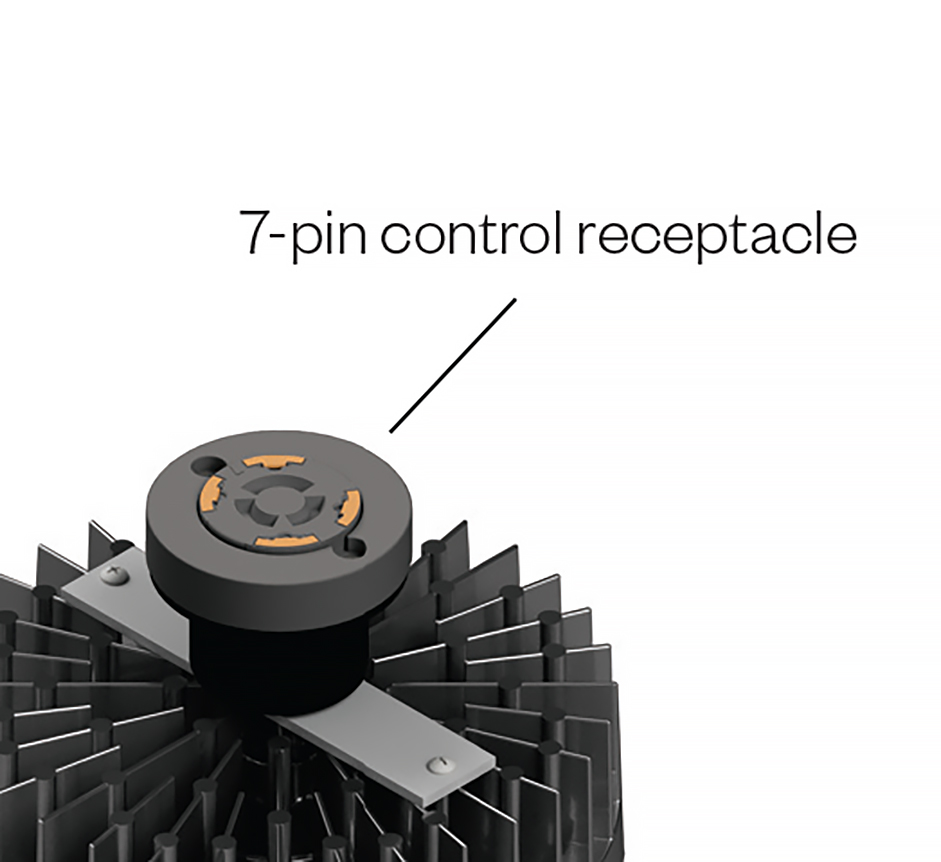 With 7-pin sockets, you can exercise wireless control over your exterior lighting, dim the lights, monitor for faults, have a photocell in every luminaire and even a GPS, so each pole is automatically mapped for you. These controls make managing large networks of exterior lighting a breeze. Because they are compatible with 3-pin controls, you have freedom to upgrade your controls when it is convenient.
The wireless capabilities of 7-pin controls also make compliance with lighting codes like ASHRAE.90.1-2010/2013 and the 2012/2015 International Energy Conservation Code (IECC), far easier. These codes require exterior lighting to turn on/off via photocells and automatically dim at least 30 percent afterhours. You can set the dimming with a scheduled time control or via occupancy sensors.
The controllability of LEDs is a huge benefit of the technology and can deliver even greater energy savings in addition to making spaces more customizable and human-centric. Pairing LED lighting with intelligent controls makes for a smarter and more sustainable solution.
See how you can control your perfect lighting system and be seen in the best light!