Amerlux Provides 'Value' for AD distributors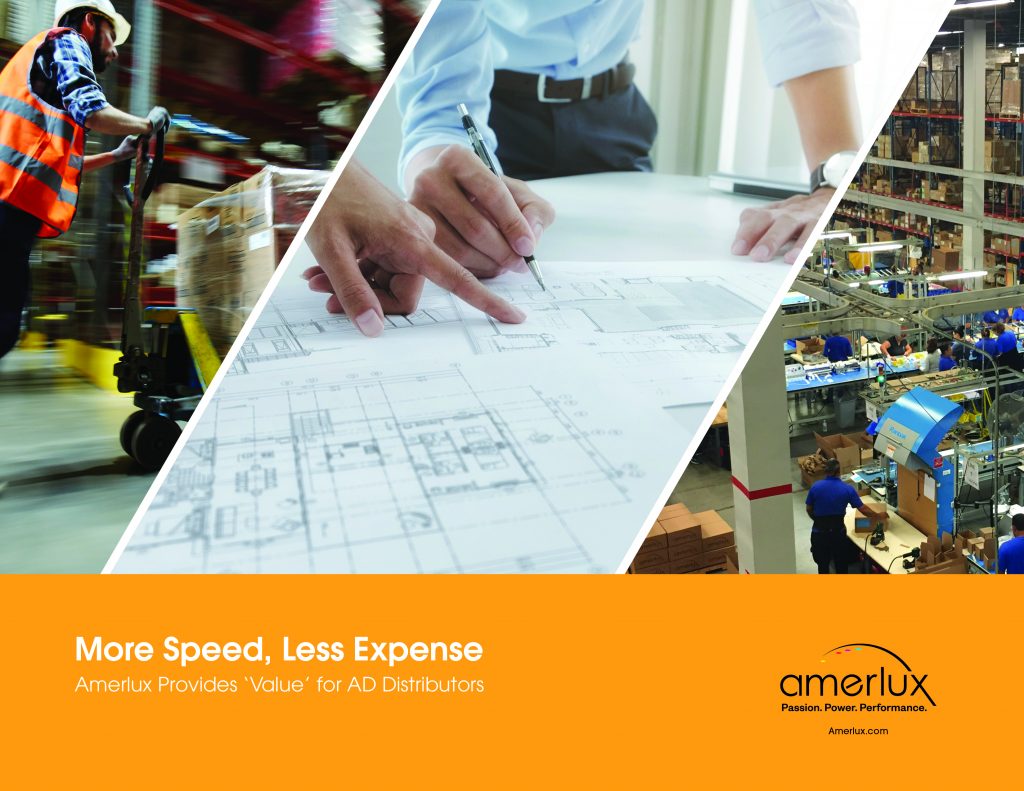 When Amerlux opened its doors in 1984, the renowned design-and-manufacture lighting company soon became the market leader for supermarket LED lighting.
And then, the company—built on made-to-measure products—created more innovative solutions for boutique retail, commercial and exterior lighting segments.
But today, Amerlux is casting itself in a different light.
In addition to high-quality, elegant, customizable solutions, the company is bringing
its award-winning portfolio of innovative LED products to Affiliated Distributors' (AD) network.
After listening to their customers, Amerlux developed its Value Line in collaboration with distributors and construction firms to deliver a selection of products packaged specifically for time-crunched contractors.
Value Line products come in standard sizes and are delivered at your jobsite in just 3-10 days.