What Are the Energy Efficiency Benefits of LED Lighting Controls?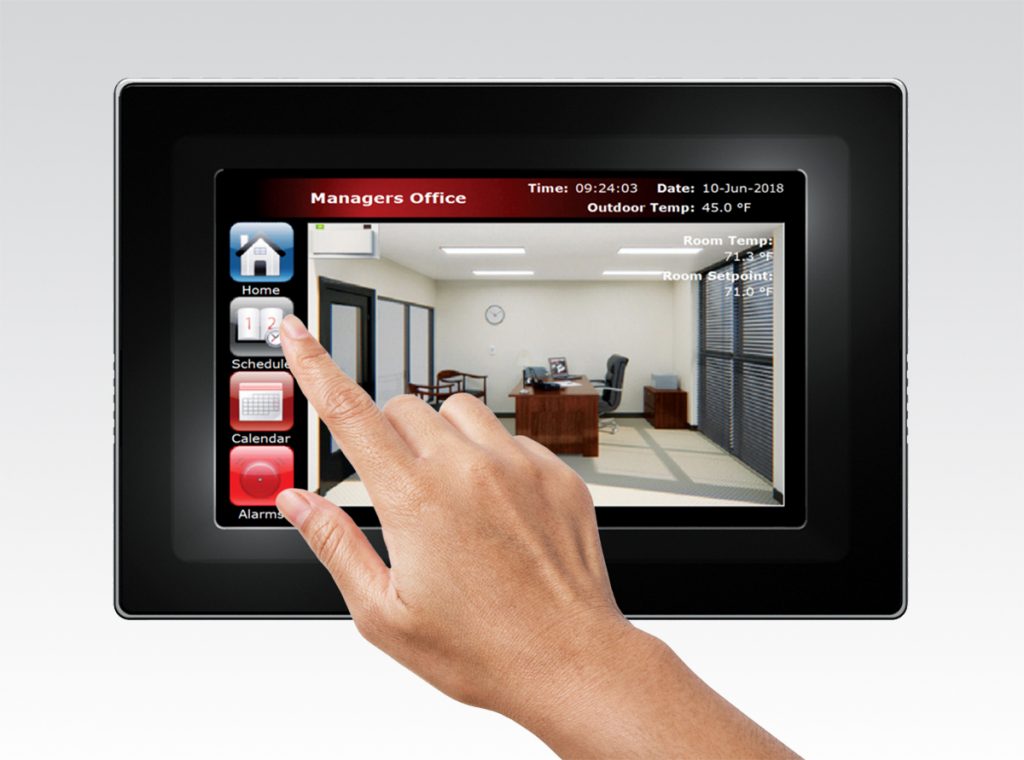 There is a golden rule for saving electricity: The less time your lights are on, the lower your electricity bill will be.
Everyone from lighting designers and architects to building owners and facility managers knows this well.
That's why more and more are switching their legacy lighting systems and designs with energy-efficient, longer-last LED lighting.
After all, there's no secret that LED lights are extremely energy efficient. They use only a tiny fraction of the power that other light types use.
But it can be a surprise to learn just how much more efficient LED lights can be with the right controls, which can range from simple wall switches to complex dimming systems networked with sensors and other building automation systems.
Take, for instance, the Queens Museum in New York City. When the facility replaced their old halogen lights with a modern LED track light and control system, they reportedly cut energy costs by 90 percent.
The research underscores that these findings should come as no surprise.
The Energy Star program reports that 30 percent of the energy consumed by commercial and institutional buildings is wasted because it is inefficiently or unnecessarily used.
And lighting takes up a significant component of it.
How much? Lighting can account for more than 60 percent of a facility's electrical bill in some industries, plus 40 percent of its total energy bill.
Factor in other indirect costs, such as increased loads on cooling systems and increased luminaire maintenance, and the total can be even higher.
Lighting Controls for Code Compliance and Beyond
To help offset unnecessarily high energy costs and inefficient energy usage, numerous local, state and federal codes and standards today require automated lighting control systems for all new construction as well as major retrofits, repairs and restorations.
California's Title 24, the International Energy Conservation Code (IECC) and Standard 90.1 code are three examples that immediately spring to mind, as do the requirements for achieving LEED and WELL building certifications.
Even when not required by code, though, designers frequently include automatic lighting control as a financial or strategic benefit for their clients, according to Mike Virag, Executive Vice President & Chief Operating Officer at Hossley Lighting Associates, Inc.
"Code has been driving mass adoption of lighting controls in our marketplace," Virag said. "Because we are starting to see the next generation of controls come out, we are also starting to see some of those job orders come into fruition. It's exciting to see the migration of controls going from code compliant to beyond code compliant."
And for a good reason.
According to a Lawrence Berkeley National Laboratory study, lighting-control strategies produce between 24 and 38 percent in energy savings, which reduces building operation costs.
The U.S. Department of Energy, meanwhile, says that installing certain types of sensors can help cut lighting bills by as much as 30 percent.
Which Lighting Control Systems Should I Use?
LEDs have more control options than any light source before them. With the right controls, you can adjust LED lighting any way you can imagine.
You can dim LEDs, change their color temperature and control them wirelessly. You can even have them mimic the sun!
But lighting needs vary with its intended use and its application.
Commercial offices, industrial buildings, retail stores, hotels, and medical facilities call for diverse lighting types. Each requires different lighting in different parts of the same building. The lighting inside the restrooms differs from the lighting inside the conference rooms. And the light inside those conference rooms changes on what its occupants are doing at that time. The illumination you need when giving a presentation contrasts with the lighting required for negotiations. Both scenarios involve fewer occupants than other parts of the building.
Other common lighting factors include the characteristics of the area, such as the size and shape of the space, ceiling height and how much natural light is available.
The result: Most buildings today, either new construction or renovations, come equipped with more than one type of lighting control system.
By blending all available control technologies—such as the ability to dim manually or with photocells, or turning fixtures on and off with a timer, motion or occupancy sensor—designers and architects can give their clients the gift of a reliable lighting system gift-wrapped with a much lower total cost of ownership.