Avista Receives U.S. Patent Protection for Game-Changing Pedestrian Lights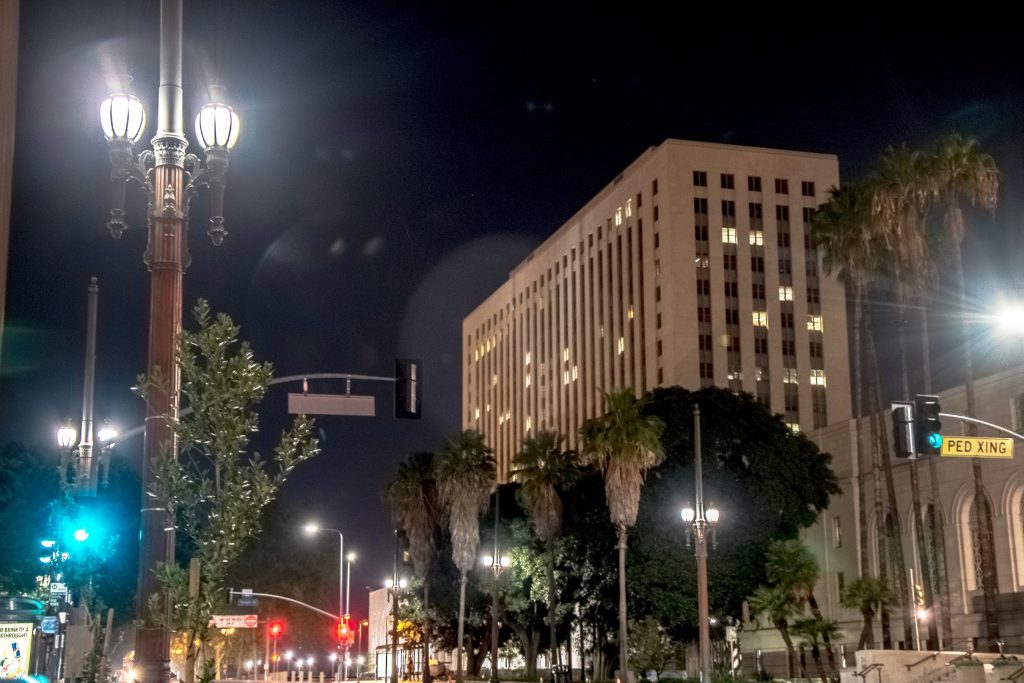 Amerlux, an award-winning design-and-manufacture lighting company, announced today it has been granted U.S. patent protection for intellectual property incorporated into its game-changing Avista pedestrian light engine.
Avista's breakthrough IP66 sealed LED optical chamber prevents water intrusion, which is the No. 1 cause of light failure. In addition, Avista was designed for new construction applications and retrofits, which take less than 15 minutes per unit to install.
"Amerlux continues to solve marketplace problems with innovation," said Amerlux CEO and President Chuck Campagna. "From supermarkets, high-end retail boutiques to exterior lighting, our design teams create new solutions that allow more brands to be seen in the best light."
Co-developers Itai Leshniak and Tori Poppenheimer designed the technology nearly five years ago. Avista was originally launched in 2014 with a generational update earlier this year.
"We achieved high efficacy by using a driver with advanced power factor correction technology that enables very high power conversion efficiency," said Leshniak, who worked on the electrical aspects of the technology. "In addition, we also achieved superior surge protection by incorporating the best available components. Avista can handle up to 10,000 amps of surge tested to ANSI C136.2-2015."
Poppenheimer, who worked on the optics and thermal components, said she was able to distribute the power to a larger area of the LED die, which increased energy efficiency and useful life by allowing all the components to operate at a cooler temperature.
"Instead of putting some butter on a little Ritz cracker, I spread it out over the whole piece of toast," she said. "We are killing our competitors on efficacy in terms of lumens per watt."
Amerlux's upgraded Avista light engine delivers 110 lumens per watt, compared to a marketplace standard of 90 lumens.
Mike Kempf, who is Amerlux's exterior product manager, said Avista uses the directional nature of LEDs to gain an advantage over competitors who simply used LED to create a different type of 360 degree light source.
"Avista harnesses LED technology like no others," Kempf said. "It directs 96 percent of the light down to the ground, essentially eliminating the light pollution that was common in so many decorative post top fixtures, while dramatically saving energy."
The upgraded Avista meets new 4.0 standards of the DesignLights Consortium (DLC), which qualifies the product for rebates to shorten the ROI payback period. The light engine, which is now available for teardrop style luminaires, offers specification options, including wattages up to 68 and a lumen output up to 7500.
Avista's new LED engine is available in standard CCTs of 2700K, 3000K and 4000K, plus customized color temperatures. The award-winning product offers three horizontal lighting distributions—symmetric, asymmetric and low-glare street optic—so clients can direct the light where it is needed.
In 2014, Avista won a Product Innovation Award in the exterior lighting category from Architectural Products magazine.
Avista Reduces Energy Bill, Preserves Aesthetics
To date, the City of Los Angeles has upgraded more than 600 decorative streetlights with Avista LED light engines. Since the upgrade, the city has realized up to 75 percent reduction in lighting energy consumption and costs in the upgraded area, while visitors are benefiting from enhanced visibility and greater peace of mind.
"The downtown area went from dingy, yellow 250-watt HPS fixtures with a monochromatic 2100K color temperature and 'glare bomb' properties to long-life, 60-watt LED technology with a much cooler color temperature and significantly improved color rendering," said Charles Valdepena, principal of Los Angeles-based manufacturer's rep agency ACV Lighting Consultants, about the transformation. "The effect is now a brighter, pleasant, soft blanket of light that enhances visual acuity and uniformly distributes the majority of light downward where it's needed."
For the City of Portland, the challenge was the shape of the globe and how to adapt LED technology to its exact specifications. Amerlux's Avista addressed the challenge.
Kenny Hettrich, principal of Hillsboro, Oregon-based manufacturer's rep agency Hy-Light Group, Inc., said: "Amerlux took great efforts to customize fixtures to the city's exact needs, deliver pristine product, and provide exceptional customer service"—from fine-tuning the design to ensure Type III street optics with the optimal amount of lighting both in front of and behind each pole to matching the exact floral design of the fixture's filigree ring, placing bar codes in a specific spot to support the city's asset management requirements, and securing a manufacturer to create a specialized acrylic version of the original globe based on detailed drawings of the vintage product.
Since completing installation of the bulk of its acorn fixtures in July 2017, the city has been delighted with the results. "We went from 100-watt HPS to 42-watt LEDs, saving the city approximately 60 percent in energy consumption and costs," said Lisa Elbert, P.E., signals and lighting engineer with the City of Portland Bureau of Transportation, who added that a rebate the city secured on the LEDs from the Energy Trust of Oregon and the Oregon Department of Energy further boosted the project's ROI and reduced its payback period.
Standard Avista light engines can ship in 10 days or less from the time they are ordered to quickly advance any new construction or retrofit project.
For more information about the company, visit Amerlux.com.
About Amerlux
Amerlux creates bold lighting solutions that add warmth and brilliance to the world. The design-and-manufacture company builds long-term relationships with architects, facility managers and lighting designers by taking every complex problem personally. Its award-winning portfolio includes innovative interior and exterior lighting products that deliver striking aesthetics and rich performance through advanced engineering. For more information, please visit Amerlux.com or call 201.416.2284.
Want more?