Top Pedestrian Lights: Why ESCOs Choose Amerlux
Energy service companies (ESCOs) only get paid when they perform.
In other words, ESCO projects are essentially self-financed because their payment is derived from their customers' energy and maintenance savings.
Because they share in their customers' risk, it's imperative that ESCOs work with a manufacturer that can deliver value and performance because reputation–like energy–is a terrible thing to waste.
ESCOs, which were born out of the 1970s oil crisis, have produced big numbers during the last three decades: $45 billion worth of projects, $50 billion in savings and $30 billion in infrastructure improvements, according to the National Association of Energy Service Companies.
Most recently, a confluence of events have propelled ESCOs to the next level in the marketplace. Public opinion has shifted in favor of "green" technologies that reduce carbon footprints. Television screens filled with wind-battered and floodwater submerged cities around the globe, coupled with violent price swings for energy, continue to motivate the masses.
Federal Monies Available for Energy-Efficient Avista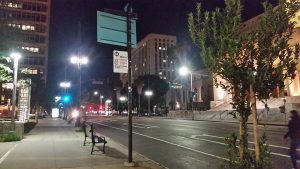 In addition to climate change, federal regulations, such as the Energy Independence and Security Act (EISA) of 2007, continue to force higher efficiency with the next scheduled increase set for Jan. 1, 2020. Consequently, federal agencies and municipalities have started to turn their collective attention to LED solutions, which would position them for the higher standards.
Energy efficiency continues to be a big part of the American Recovery and Reinvestment Act of 2009, which runs from 2009-2019. The $831 billion relief package, which is deeply rooted in Keynesian economic theory that public spending should increase when private expenditures decrease, offers plenty of line items for "green" technology. The law includes $13 billion worth of tax credits for companies to improve energy efficiency and another $4.5 billion for federal agencies to do the same.
Pedestrian lights remain a product category with huge business upside opportunity for ESCOs as corporations and government agencies search for higher energy efficiency before the existing grants and tax credits expire.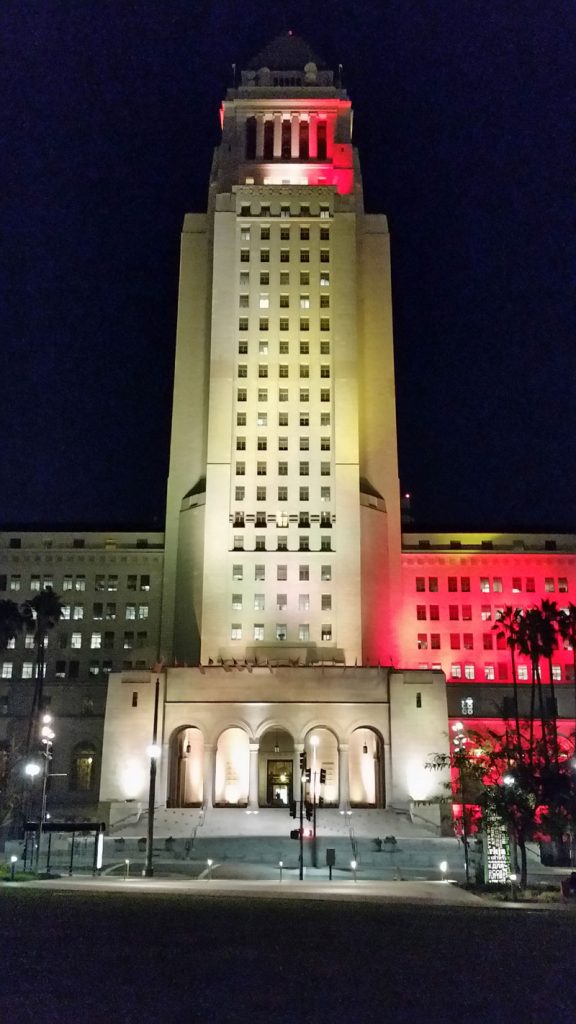 According to a recent U.S. Department of Energy report, 2016 LED "Street/Roadway" lighting, which include pedestrian lighting, reached a market penetration of 28.3 percent with 12.5 million units installed. The projects generate an annual energy savings of 14.9 million in British Thermal units (tBtu), although the potential annual savings is estimated at 106 million tBtu.
ESCOs Choose Avista for Value, Performance
From an ESCOs perspective, choosing the right manufacturer is as important as choosing the right project. And that is why more ESCOs are choosing Amerlux's Avista light engine, which is designed for a particular kind of fixture that mimics a traditional New England-style globe or "acorn." The fixture is prevalent on campuses at universities, corporations, private communities and municipalities. Avista is available in new fixtures provided by Amerlux and as a retrofit of old light sources for many decoratie fixtures in the marketplace.
So why do ESCOs choose Amerlux's Avista light engine when they need value and performance for pedestrian lighting? Well, it's simple: Amerlux is committed to creating bold lighting solutions that add warmth and brilliance to the world. The design-and-manufacture company builds long-term relationships with ESCOs by taking every complex problem personally. Its award-winning portfolio includes innovative interior and exterior lighting products that deliver striking aesthetics and rich performance through advanced engineering.
Regarding pedestrian lighting, Avista provides many direct and indirect financial benefits for ESCOs, as well as their customers:
More Savings
Avista offers rapid return on investment (ROI) so clients can recoup their investment quickly through energy savings and extended useful life. Avista's LED light engine reduces usage and energy costs up to 80 percent. In addition, its lumen output doesn't begin to depreciate until after 50,000 hours of use versus 100 hours of use for high-pressure sodium or metal halide lamps.
Shorter ROI
The upgraded Avista meets new 4.0 standards of the DesignLights Consortium (DLC), which qualifies the product for rebates to shorten the payback period. Rebates help fund the project and help turn a profit for ESCOs.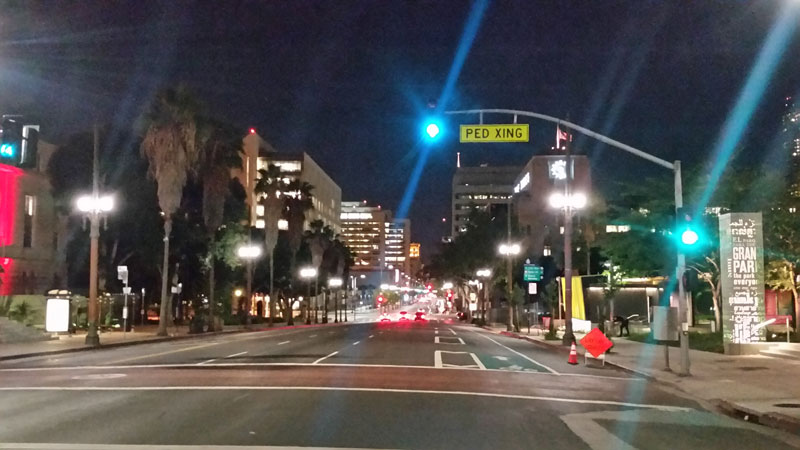 Easier Installations
Most Avista retrofit installations take less than 15 minutes per fixture, which dramatically reduce labor costs on projects. On the front end, standard Avista light engines can ship in 10 days or less from the time they are ordered to quickly advance any new construction or retrofit project.
Better Transactions
Amerlux offers its versatile Avista product in two product styles that fit all applications. The company's established "concierge service" takes customer service to the next level by ensuring that a team member answers the phone when it rings and provides helpful answers to resolve any challenges that could delay a project.
Better Reputation
The advanced-engineered Avista will make any ESCO look favorable to their customers, which leads to more business referrals. For example, the Avista delivers more lumens to the ground—where it's needed—for the dollar than any other lighting source in the marketplace. Rival products provide 360-degree light output, which means more than half is wasted.
Also, Avista's breakthrough IP66 sealed LED optical chamber prevents water intrusion and extends the fixture's useful life.
The light engine's versatility makes it perfect for use in many different existing manufacturers' decorative fixtures. It is now available for teardrop style luminaires and offers specification options, including wattages up to 68 and a lumen output up to 7500.
In addition, Avista is available in standard CCTs of 2700K, 3000K and 4000K, plus customized color temperatures. Avista offers three horizontal lighting distributions—symmetric, asymmetric and low-glare street optic—so clients can direct the light where it is needed.
The new second-generation Avista model (AVI2) features advanced optics, a new driver, an updated LED board, and it is compatible with control systems that makes it more applicable to different environments and controls. The U.S. Department of Energy estimates that the amount of energy savings from an LED increases by nearly 10-fold when it is coupled with controls.
And that's how Amerlux puts ESCOs in the best light.
For more information, visit Amerlux and follow the company on Twitter, LinkedIn, Facebook, Instagram and YouTube.
Still want more?