Amerlux Delivers: 10 Days or Less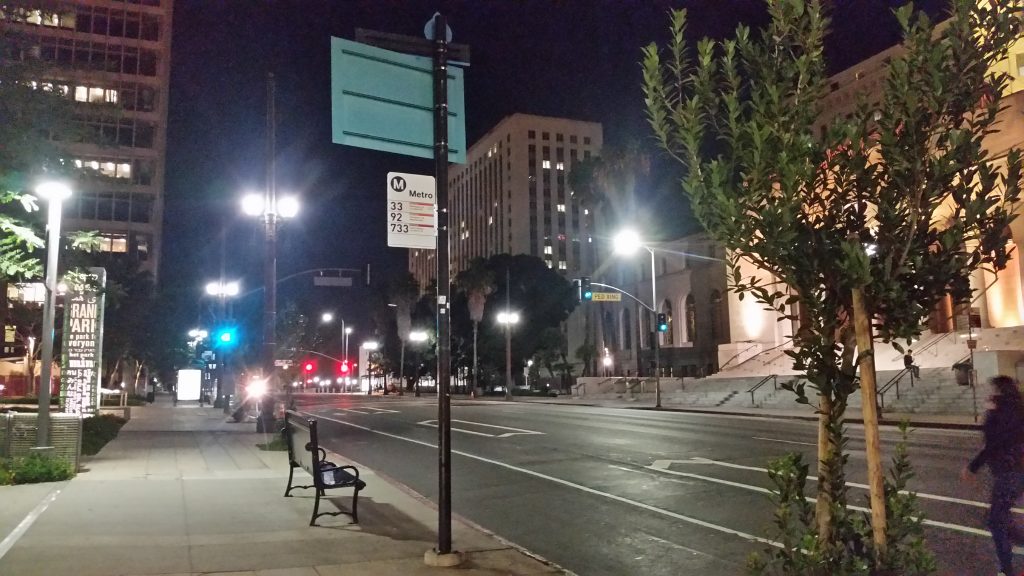 Amerlux, an award-winning design-and-manufacture lighting company, announced today that it will ship all of its standard products in 10 days or less.
Five years ago, Amerlux launched a QuickShip program that pledged a short turnaround for a small handful of standard products that included recessed linear fixtures, recessed downlights and exterior floodlights.
Since embracing Lean manufacturing virtues in 2014, Amerlux has decided to disband the old program and offer a 10-day pledge for all standard products company-wide. The banner that hangs on the wall in the company's production facility reads, "It's not the BIG that eat the SMALL…it's the FAST that eat the SLOW."
"Time is money," said Amerlux CEO and President Chuck Campagna. "We speak the same language as our customers. They plan, spec and maintain facilities and we do everything in our power to make sure that our products are shipped on time. No matter how complex the challenge, we take every opportunity personally until we exceed expectations."
Thanks to thoughtful planning, employee feedback and continuous improvement, Amerlux has dramatically improved its manufacturing process, which continues to yield benefits for its customers through rapid efficiency. Consider a sample of progress:
Amerlux moved its entire production process from six buildings into one large 200,000 square-foot headquarters. In other words, one part would have to travel three-quarters of a mile or 3,960 feet before it became a fixture. Today, all parts are within five feet.
The company uses planning software so supervisors from production, planning and customer service departments can see orders visually move through the internal process, which eliminates constant "update" meetings.
Amerlux leverages a "supermarket" approach to production by organizing all the parts in bins behind the assembly lines so employees can turn around and quickly select what items they need.
Assembly lines were transformed into product lines instead of project lines so employees became more efficient in the process.
The company uses a vendor management inventory system to ensure that it's never out of hardware (e.g. screws, washers, nuts), which is within 25 feet of the assembly lines.
Forklifts are relegated to traveling on "right of ways" or grooves built into the floor of the production facility to reduce the incidence of accidents, which cause down time for the pickers.
At daily assembly meetings, which last 5-10 minutes, issues are discussed that can be immediately resolved or they are elevated for more attention.
A recent internal report revealed that the time it takes Amerlux to produce one downlight has been reduced from 330 seconds to 60 seconds since it has implemented Lean procedures. Since 2016, on-time performance has improved from 40 percent to 95 percent.
New Exterior Lighting Solutions
A large portion of Amerlux's portfolio is available for shipment within 10 days, including its new line of exterior lights, which underscore its commitment to value and reliable performance.
Its eligible exterior lighting solutions include:
Avista, which is the company's pedestrian lighting product, is designed for a particular kind of fixture that mimics a traditional New England-style globe or "acorn." The fixture is prevalent in the northeastern U.S. on campuses at universities, corporations, private communities and municipalities. Avista is available in new fixtures provided by Amerlux and as a retrofit of old light sources for many decorative fixtures in the marketplace. Its lumen output doesn't begin to depreciate until after 50,000 hours of use and retrofit installations take less than 15 minutes per fixture. Avista's breakthrough IP66 sealed LED Optical Chamber prevents water intrusion and extends its useful life. The upgraded product meets new 4.0 standards of the DesignLights Consortium (DLC), which qualifies the product for rebates to shorten the payback period.
Passo, which is the company's revolutionary step light, offers a sealed LED Optical Chamber that eliminates water infiltration, which is the No. 1 cause of light failure. Its advanced LED core uses significantly less energy than traditional fluorescent lamps and it's available in a choice of two output levels to tailor the desired illuminance for the project. Passo's faceplates are available in a choice of solid color composite, brushed stainless steel or painted cast aluminum. In addition, the step lights include louver, stainless steel louver, tempered soft glow lens offered in round, square and rectangular shapes for new construction projects, as well as 8-inch and 12-inch rectangular shapes for retrofits. A standard 0-10v dimmable drive provides more integration options with controls.
The Chaperone Garage Luminaire is designed to easily replace ceiling-mounted garage fixtures as a complete solution that can be seamlessly integrated with many different control system options so retrofits can be made with no fuss at all. The luminaire is an ideal energy saver, replacing linear fluorescent, HPS and metal halide fixtures decreasing your cost of operations. Chaperone LED fixture features an "instant-on" capability, which means it works when you need it to work. Unlike rival light sources, such as high-pressured sodium (HPS) or metal halide lamps, Chaperone doesn't require an extended restart time in the event of a momentary power loss. Control options include a line voltage occupancy sensor that provides direct lighting control with the 0-10v LED driver to control energy costs. The product meets DLC standards, which means it qualifies for rebates
For more information about Amerlux, visit http://www.Amerlux.com.
###
About Amerlux
Amerlux creates bold lighting solutions that add warmth and brilliance to the world. The design-and-manufacture company builds long-term relationships with architects, facility managers and lighting designers by taking every complex problem personally. Its award-winning portfolio includes innovative interior and exterior lighting products that deliver striking aesthetics and rich performance through advanced engineering. For more information, please visit Amerlux.com or call 201.416.2284.