A Tradition of Innovation: Amerlux's Ability to Listen Generates Decades of Customized Solutions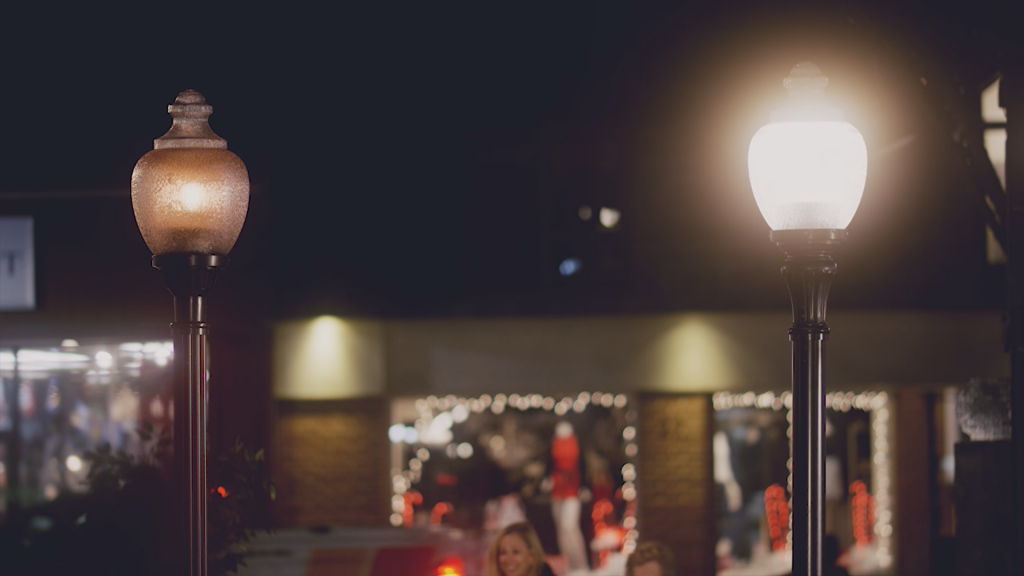 Ever since Amerlux launched its first line of products in the 1980s—signature ED-17 metal halide lamps housed in custom track heads for use in the perimeter aisles of supermarkets—the company has demonstrated a passion for walking in its customers' shoes and developing solutions to address their specific needs.  In the case of the specialized supermarket track light Amerlux designed to replace the PAR 30 and PAR 38 halogen lamps, which dominated the grocery segment at the time, "our fixture was longer-lasting, affordable, offered 3000K halogen-like color, and didn't project heat, so it didn't dry out ice or produce, which was critical to managers in produce aisles or other refrigerated areas of the store," said Bill Plageman, Amerlux's vice president of marketing. "Supermarkets nationwide took notice of our 'ruggedly handsome' solution and we penetrated that market because we were the only one offering this solution."
Amerlux further expanded beyond the grocery segment through the 1990s, bringing its solution-oriented approach to the high-end retail arena.  Determined to solve the color and heat issues retailers and lighting designers were experiencing with then-dominant halogen MR-16 technology, "we worked with the industry's top lamp manufacturers to help us deliver the best products using high-quality ceramic metal halide, which offered great color, improved beam projection, and no heat," Plageman said.  Presenting its solution to architects and lighting designers, the company quickly secured business from a broad range of large, well-known retailers nationwide, "which we did by listening to the market rather than developing the product first," he said.
Since launching its first fixtures to the market more than 30 years ago, Amerlux continues to leverage customer feedback as a critical source of new product innovation. The company remains dedicated to developing customized solutions that optimally address its customers' pain points.  According to Plageman, "our inspiration truly comes from listening and we take a thoughtful approach to lighting.  Innovation is about taking disruptive technology that's emerging and understanding exactly how it will be used by the human race, so we listen to our customers, as well as scientists, designers, doctors, retailers, and other experts in the industry and consider their input very carefully before we launch new products and solutions.
Following are a number of other products that demonstrate Amerlux's customer-focused orientation and legacy of innovation through the years:
Chaperone – Developed in 2016, "Chaperone brings a quality LED approach to garage lighting," said Plageman, who confirmed that garage developers/owners desire reliable, long-lasting, and energy-efficient fixtures that avoid glare and shadowing in their facilities. Based on the typically low ceilings that often create glare issues in parking garages, "we designed these fixtures with LEDs in the bottom. LEDs are positioned in the lower section of the luminaire to essentially deliver lighting in a comfortable indirect fashion. This unique approach provides soft, glare-free, effective lighting with no shadows and promotes greater visual acuity, comfort, and peace of mind for occupants and owners alike," he said.  According to Plageman, Chaperone provides more than surveillance and communication features, accepting various plug-in chips, such as photo cell, motion, daylight and data-collecting sensors.
Avista – An advanced LED light engine for use in retrofitting traditional and post-top luminaires or for new construction, Avista offers a high-performing LED alternative to outdated high-pressure sodium, metal halide or mercury vapor pedestrian streetlighting technology. Along with outstanding light output and a fully-sealed LED optical chamber to protect against the elements, Avista's adjustable height levels enable light to be flexibly positioned for maximum performance.  "We designed Avista in a disc shape with the LEDs positioned on the underside of the heatsink to maximize efficiency, resulting in a DLC-listed light engine that optimally addresses everything from energy-savings to Dark Sky compliance," said Plageman about Avista, which takes exterior LED lighting to the next level and has been a top pick by a broad range of major cities and towns nationwide.
Passo – When a lighting designer complained that the customer he represented—a renowned resort in the Bahamas—was experiencing an unprecedented number of step light outages at the hands of the area's salt water and air, "our engineers created our Passo step lights, which feature a completely sealed optical chamber and a highly-durable housing to ensure years of exceptional performance with virtually no maintenance," Plageman said. "The sealed chamber prevents the penetration of water, bugs, or dirt and the fixtures' high-quality construction using cast aluminum, composite and stainless-steel materials will ensure reliable operation.  We essentially built the last and final step anyone will have to take when designing with step and wall lights," he said.
Lunetta – Creating a glare-free, gradated look in pedestrian lighting that reinvents the nightscape, Lunetta's hidden LEDs allow both head and post to become illuminated as one in an appealing silhouette. "We developed Lunetta after a designer came to us in search of a pedestrian lighting fixture that would not only project soft light out from the pole, but cascade light to light under the pole, as well as see the pole itself," Plageman explained.  "Designed as a two-piece pole and head system, Lunetta utilizes a top-down approach that serves both functional and decorative purposes."
Evoke – This innovation was developed after one of Amerlux's lighting designer customers expressed a desire for the smallest-aperture downlight possible that delivers a comfortable, glare-free, specification-grade lighting performance. Sporting just a 2.9-inch aperture, optics recessed deep enough so as to prevent glare, and flexible aiming capabilities, Evoke brought true performance and control in an LED round or square-fixed downlight, adjustable wall washer and pinhole. "Evoke proved ideal for high-end commercial hallways, entrances, foyers, and other high-ceiling areas that require a lot of lumens," Plageman said.
Essenza – Amerlux developed this fixture to meet the unique design needs of hotel and residential high-rise apartment developers. "A building designer we worked with shared that he would be able to add additional floors in the building if manufacturers could just 'squash' their materials and design more compact products to fit between floors," Plageman said.  "Based on the need for a recessed downlight shallow enough to fit in urban apartments, we developed Essenza in 2016."
Quintetta – "The emergence of LEDs a decade ago allowed us to take a breath and consider what the technology should and could be," Plageman said. "A typical lens resides at the bottom of a fixture, which limits light output, so we thought, 'what about a fixture that has five lit sides?'  We ultimately designed Quintetta, which features five lit sides, out of this process," he said of the innovation introduced in 2008.  As linear 4- or 8-foot fixtures that deliver a soft glow and are free of power cords, "Quintetta offers a more streamlined design for use in such applications as hotel/corporate lobbies, reception areas, conference rooms, coffee nooks, or any area you want to highlight with clean and aesthetically-balanced illumination."
"During this time of disruptive technology in the lighting industry, we don't just run with the pack at Amerlux," Plageman said. "We listen hard and think very carefully before launching a product. We're capable of developing any product. Our philosophy—'It's not the big that eat the small but the fast that eat the slow'—that results in delivering solutions when our customers really need them."