How to Slash Energy Bills, Crime with LED Streetlights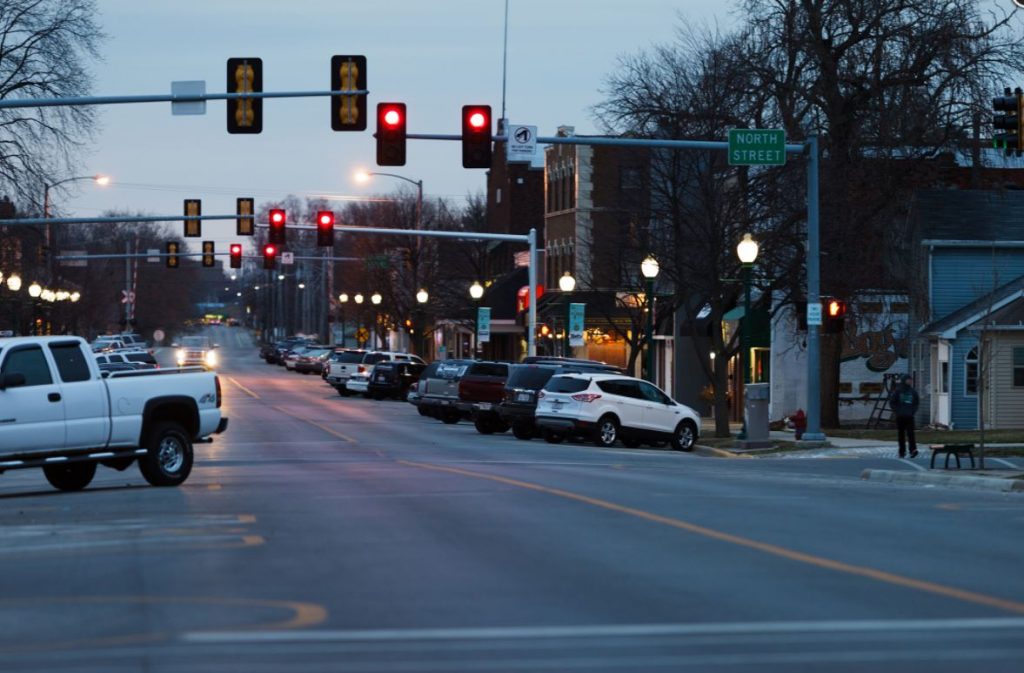 Old, ineffective lighting is expensive. It guzzles down energy like a pig, racking up power bills in the thousands or millions of dollars, while casting inferior quality light on your streets and sidewalks.
There's a solution to this problem—a solution that the cities of Los Angeles and Portland, Oregon have already taken advantage of to slice their power costs by 75 and 60 percent, respectively.
The solution is retrofitting street lights with energy-efficient LED lighting.
And thanks to legislation, like the American Recovery and Reinvestment Act of 2009, there is $17.5 billion available to companies, municipalities and federal agencies to finance LED upgrades. Plus, there is a wealth of additional rebates and incentives (which we detail here) that organizations and cities can harness for LED lighting projects.
For an effortless lighting upgrade, Amerlux has partnered with Facility Solutions Group (FSG) to launch a free energy audit program. This program helps municipalities, developments, universities and companies see what they could save and capitalize on all available rebates and federal monies.
"Amerlux listens intently to solve marketplace problems with innovation," said Amerlux CEO and President Chuck Campagna. "City managers and facility managers realize that they can reduce energy consumption and crime by retrofitting with our Avista light engine. However, they don't always know enough about their existing lighting fixtures to begin, so we have partnered with FSG to help our customers fast-track the process."
In this collaboration, FSG is the audit and installation arm, while Amerlux supplies the Avista LEDs.
Designed for extremely easy retrofitting and delivering outstanding light quality for a fraction of the energy required by other light types, Avista LEDs are the optimal LED streetlights.
With its efficient design, the Avista LED can illuminate an area with comfortable light with far less wattage—virtually maintenance free for years. The result is a well-lit area with fewer accidents, less crime and where people feel safe and comfortable.
Avista LEDs offer outstanding light quality, which not only makes people feel safe, it illuminates the streets and sidewalks better, making them actually safer. A recent study by the University of Chicago's Crime Lab and New York City found that LED lighting cut nighttime crimes by 39 percent.[i] The report included serious offenses like murder, robbery, aggravated assault, as well as various property crimes.
To start the process, interested towns, developments and other facilities can contact 855.662.7199 for a free audit by FSG to determine what kind of lights are already installed and the projected savings from retrofitting with Avista LEDs.
"We can give a complete turnkey solution to customers with post-top fixtures," said Bernie Erickson, FSG's northeast regional vice president. "Starting with an analysis of the existing lights and energy costs, what the savings from the retrofit would be, and then complete installation."
A member of FSG's "Green Squad" of auditors will analyze the situation, counting the number of fixtures and the types of lights the customer already has, and verify that the Avista LEDs would work in the existing luminaires.
FSG will provide the customer with a comprehensive report and executive summary detailing the overall economics of the project, including existing energy costs, likely energy savings, maintenance savings, cost of the retrofit, all grants and rebates the customer is eligible for and how long the project's payback period will be.
Cities and organizations all across the United States have already harnessed LED street and pedestrian lighting to lower their electricity bills and make their spaces safer. See how you can too!
---
[i] University of Chicago Crime Lab New York, (October 2017), The Impact of Street Lighting on Crime in New York City Public Housing.