How New York City Cut Crime by 39% with LED Streetlighting
The easiest way to reduce crime in your city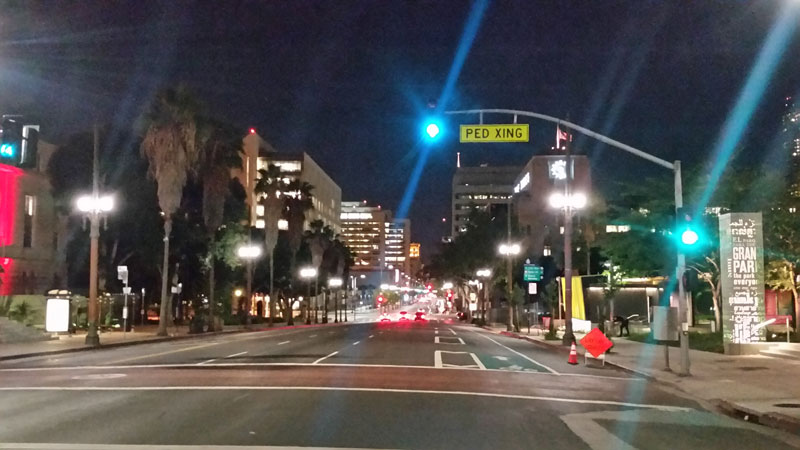 According to Gallup, four in 10 Americans don't feel safe walking at night, even near their home.[i]
Walking through dark and inconsistently lit areas at night is unsafe and, just as important, it feels unsafe. You could fall prey to a criminal action and you could actually fall if you can't see a tripping hazard.
There's a simple solution to reduce nighttime crime rates and make residents feel safer in their cities and towns:
In a recent study, the University of Chicago and New York City did an experiment to see what kind of impact LED streetlighting could have on crime.[ii]
The study's results were striking: LED streetlighting cut nighttime index crimes by 39 percent. (Index crimes include serious offenses like murder, robbery, aggravated assault, as well as various property crimes). Nighttime outdoor assault, homicide and weapons offenses also dropped 12 percent.
To achieve these results, a randomized selection of 39 public housing projects across NYC's five boroughs received temporary LED streetlights. These sites were compared with a control group of 38 equally randomized and dispersed public housing developments. It was "business as usual" for the lighting at the control sites and no changes were made to the streetlights.
Based on the crime reductions, the research team estimated the lighting upgrades increased the economic value of the communities by $700,000 each.
These estimates do not include energy and maintenance savings, or the long-term effects of crime abatement on a community's economic vitality. Considering only the crime reduction benefits and not any energy savings, the researchers projected the lighting upgrades would be cost-effective in a mere six years.
Energy and maintenance savings can be quite insignificant. When Los Angeles installed Amerlux's Avista LED streetlight retrofit product in its downtown area, they were able to chop their energy costs by 75 percent. And since Avista LEDs provide upwards of 50,000 hours of reliable service, LA's new streetlights won't need maintenance service for a decade or more, assuming the streetlights are lit for 12 hours a day.
Candace Leos, communications manager for The Midnight Mission, a century-old homeless shelter located within Los Angeles' famed ''Skid Row'' section, a few blocks from the historic downtown area, noted how the new lighting improved the area.
"Safety is a big issue for the entire downtown area and has been a widespread problem," said Leos, who frequently ventures through downtown LA on her way to and from work. "The new lights that were installed are beautiful. They're brighter and cover a wider area, allowing people to see more clearly than before and, ultimately, make me feel safer."
Crime can be a huge problem for cities and municipalities. Quality streetlighting is an easy and cost-effective solution.
LED lighting helped New York City and Los Angeles make their cities safer. See how you can too, with Amerlux' Avista LED!
Get your free energy audit and see how much you can save with Avista.
---
[i] Gallup, (October 2014), Gallup Poll Social Series: Crime.
[ii] University of Chicago Crime Lab New York, (October 2017), The Impact of Street Lighting on Crime in New York City Public Housing.