Amerlux's Cubebits Sets New Bar for Linear Downlights with Extraordinary Design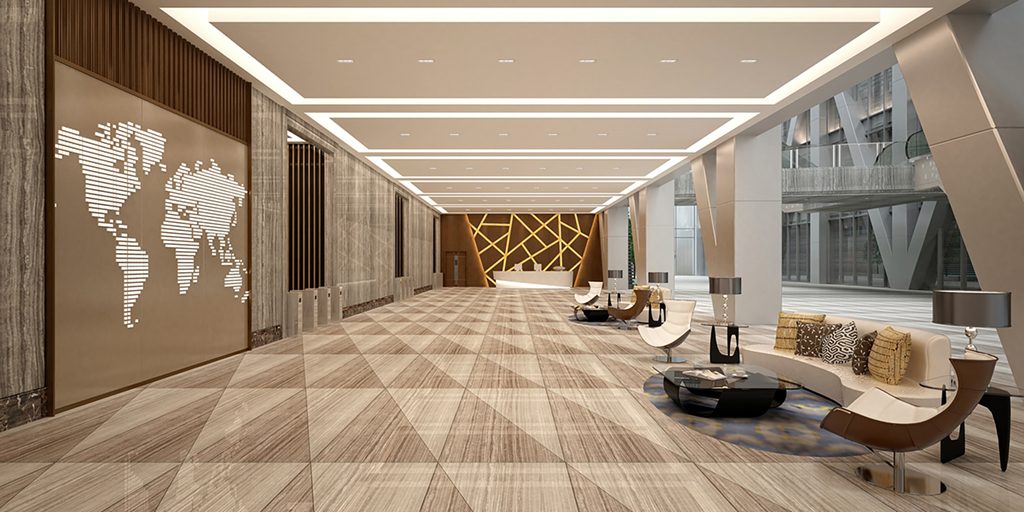 "The old story was: the smaller you went the more glare you'd get, if you wanted to deliver the right amount of light," said Amerlux President and CEO Chuck Campagna. "With our new Cubebits line, there is zero glare on the ceiling."
Campagna summed up the novelty of this cutting-edge solution: "You don't know where the light is coming from—it's a mystery."
Cubebits brings a whole new definition to the term comfortable lighting by bringing breathtaking visuals to the space below with a single illumination beam.
It offers a 1.5″ aperture profile in 3-cell, 6-cell, 9-cell or 12-cell units as well as mounting into the Amerlux Linea Pendants and Gruv recessed 1.5 linear profiles.
Cubebits is compatible with Grid, GB and wood millwork ceilings. Perfect for all retail, hospitality and commercial environments, the lighting is discreetly designed in a black and white specular finished louver that exudes bold confidence.
Cubebits offers standard dimming capabilities with spot, flood and wide flood-beam distributions, a range of color temperatures (2700-4000 K) and 90 CRI.
As designers and architects ponder a new world for retail, hospitality and commercial environments, Cubebits illustrates how they can push the boundaries with subtle flair and exceptional performance that has long been at the core of Amerlux's DNA.
Reliable and long-lasting, Cubebits is rated to deliver outstanding light quality of up to 2208 lm for more than 70,000 hours without depreciation.
"Cubebits is a quiet and comfortable accent with the power to create attention and drama that designers and architects have long wished for," said Bill Plageman, vice president of marketing and product management for Amerlux. "It is poised to shake up the lighting world."
About Amerlux:
Amerlux, a wholly-owned subsidiary of Delta Electronics, has been a catalyst for change in the lighting industry since 1984, simply by listening to the marketplace.
We believe lighting is as much about "feeling" as it is about "seeing." Our solutions deliver the five elements that exceed today's expectations: rich color, next-level comfort, total control, easy configurability and "capture" to provide added security.
We believe in building long-term relations with all our stakeholders, including architects, lighting designers, facility managers and contractors.
We understand your goals and problems, then rise to the challenge by offering an array of the most magnificent, top-end lighting solutions in the world—backed by iron-clad guarantees, breathtaking savings and unparalleled service—at a cost-effective price.
Our award-winning portfolio includes innovative interior and exterior lighting products that deliver striking aesthetics, unmatched rendering and superior performance through advanced engineering and connectivity. Our clients' business is our business, their reputation, our reputation, and their bright future, our own.
We don't keep up with industry trends. We set them.