Lighting Exec: Glare Control, Smaller Profiles Top LED Lighting Trends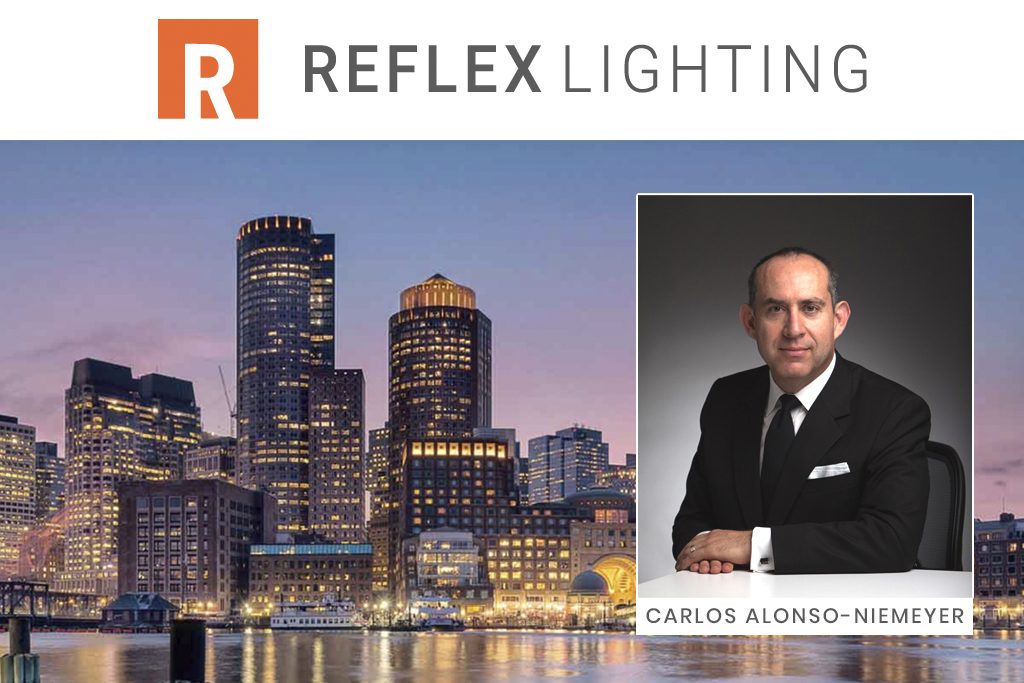 There is no denying it, Carlos Alonso-Niemeyer says. A new "buzz word" in lighting is germicidal lighting.
"In other words, how do you use light to clean spaces or fight viruses," the principal at Reflex Lighting, Amerlux's manufacturer's rep for the northeast, says. "That's going to be a trend for some time."
But it is not the only trend he sees throughout his region. It is not even the biggest, he says.
"Glare control, lighting controls, smaller profiles and a return to the basic practices of good lighting design," Alonso-Niemeyer, a 30-year industry ace, says.
Let's start with glare control.
"When LEDs were first developed, the goal for many was to get as much output from them as possible," Alonso-Niemeyer recalls. "And that caused one of the biggest challenges for LEDs: They were too bright, and they produced a lot of glare."
These glare issues intensified when another fad developed: Products are becoming smaller.
"The profiles and components of lighting are shrinking at quite a rate, allowing you to have a small footprint and still achieve the intended lighting effects," he says. "This shrinking is making products more complicated because you have to have much better lighting control and new optic technology to achieve good light distribution out of a small footprint. But the smaller the profile, the larger the potential is for glare."
Alonso-Niemeyer has helped clients combat glare by "choosing and recommending products from manufacturers who have kept this challenge in mind during their product design"—Amerlux included.
"The use of louvers and new lensing technology helps fight this problem," he says. "This challenge is also raising the bar for a lot of manufacturers to improve their technology. Manufacturers who have not been able to adapt are struggling or will struggle because this trend is moving fast. Those still making larger products might not be able to switch quickly enough."
Alonso-Niemeyer—who prides himself on being a problem-solver—also says another trend he sees throughout New England—and elsewhere—is that lighting is, well, not just lighting anymore.
"Our industry has become so complicated, incorporating design, technology, lighting controls, building automation and customer interaction. Our profession requires a multiple set of competencies to provide a set of very different solutions," he says. "It is imperative to understand these moving parts to assist in project design and show value. It's a challenge for many."
So has been keeping in front of clients and supplying them with the information they need via electronic media and digital communication.
He has a solution for that, too.
"Now, more than ever, it is critical to understand your client's interests," he says. "What I have done—which has proven to be very successful—is that I tailor the information I get from manufacturers with a personal message for my clients, making sure that whatever I'm proposing is tied to something meaningful to them. Targeting, adapting and personalizing information has been very successful for me."
Want to learn more?
To learn about how glare can impact your designs, and how to avert it, read: "3 Ways to Avoid Lighting Glare in Your Designs."