Amerlux to Light the Way Into Building Automation at LightFair 2022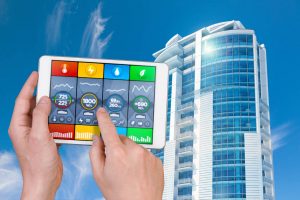 Exhibited Fixtures, Technologies Do What Others Cannot: Harmonize Every Building System with One Company
OAKLAND, N.J. – Amerlux announced today that it will exhibit several new products and technologies at LightFair 2022 that will enable architects and lighting designers to do something they've never done before: leave their design mark on every building system with one call.
The award-winning design-and-manufacture lighting company will showcase nearly a dozen-and-a-half innovative solutions at Booth #1727 from June 19-23 at the Las Vegas Convention Center. Each solution will display how Amerlux continues to master the power of performance-grade architectural lighting while integrating with parent company Delta Electronics to harmonize every building system of a space, floor or building on the same network.
That includes lighting, HVAC, blind control, security, monitoring, energy efficiency and data analytics—all designed and serviced by one company, says Bill Plageman, Amerlux's VP of marketing.
"Incredible things happen naturally in the right environment—our environments, beautifully lit by Amerlux, well connected by our Delta Electronics family of companies," Plageman says. "Think about where the world is today: Everything is connected. An IoT-enabled lighting system embedded in ceilings can now provide more services than stunning illumination. It can bring disparate building systems together to automate greater comfort and personalized experiences, plus improved energy efficiency and workplace productivity, inside and outside a space."
Plageman adds: "Amerlux is excited to serve as a vehicle for the future of building automation by continuing to add warmth and brilliance to a connected world under the leadership of Delta Electronics."
Preview Special Demonstrations at LightFair 2022
The list of interconnected fixtures and automated technologies that will be exhibited include:
For more information about the company's plans at LightFair 2022, call Amerlux at 973.850.4342 or visit Amerlux.com.
###
About Amerlux
Amerlux, a wholly owned subsidiary of Delta Electronics, creates bold lighting solutions that add warmth and brilliance to the world. The design-and-manufacture company builds long-term relationships with architects, facility managers and lighting designers by taking every complex problem personally. Its award-winning portfolio includes innovative interior and exterior lighting products that deliver striking aesthetics and rich performance through advanced engineering. For more information, please visit Amerlux.com or call 973.850.4342.