Top Pitfalls Lighting Designers Should Avoid When Selecting Step Lights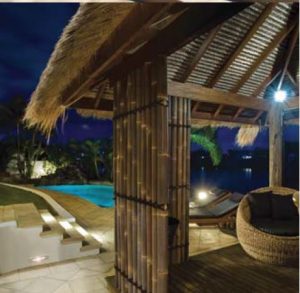 All qualified lighting designers know that lighting products are most effective when optimally matched to the unique conditions of the specific application. This is especially true as it relates to step or directional lighting, which, by illuminating the way forward is critical for helping to prevent injuries, while also enhancing a property's architectural appeal.
According to Trusted Choice Independent Insurance Agents, slips, trips, and falls related to staircase/step mishaps are among the nation's 10 most common worker's compensation claims. In addition, the Centers for Disease Control report that each year, one in every three individuals older than 65 will experience a fall, at a collective cost of more than $31 billion annually to Medicare alone.  Whether a commercial/industrial building, hospital, school, resort, or hospitality setting, step and directional lighting enhances visibility and brings the critical elements of safety, security, comfort, and aesthetics to a range of indoor and outdoor applications, both new construction and retrofit.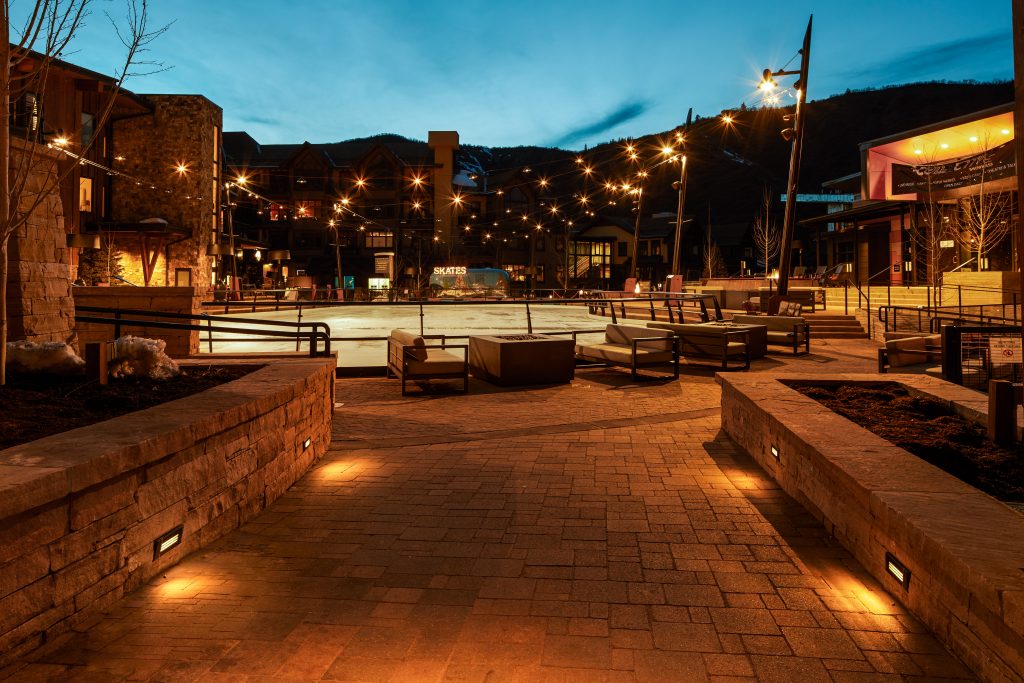 Amerlux's Passo step light was used by a Colorado ski village as a weather-proof solution which could provide wayfinding without throwing light pollution into the Rocky Mountain night skies. Read the case study here.
For those reasons, it's critical for lighting designers to fully understand the lighting application at hand and the needs of their client when recommending step light products. Following, lighting industry veteran and seasoned lighting designer Quentin Thomas, president of Douglaston, New York-based Quentin Thomas Associates, Inc., suggests top pitfalls that lighting designers should avoid when selecting step lights for a client project:
Avoid Incompatibility with LEED – If your client is pursuing LEED (Leadership in Energy and Environmental Design), a globally-recognized symbol of sustainability achievement administered through the U.S. Green Building Council (USGBC) that provides a framework for the creation of healthy, highly-efficient, and cost-saving green buildings) and specifically LEED Light Pollution Reduction compliance, "be sure to avoid fixtures that don't conform to the LEED Light Pollution Reduction credit," Thomas said. While he confirmed that the credit offered for compliance with this category is very positive in the sense that it aims to reduce light pollution traveling up into the night sky or onto adjacent properties, Thomas notes that at this point in its evolution, that credit is extremely restrictive and difficult to meet. "You can't uplight a flag or tree or have step lighting or lighting in handrails that has a glow of any kind—the lighting must face downward, be shielded, and light only the surfaces you're looking down at in order to be eligible for the credit," he said. "Luminous tubes, globes with opal or frosted faces, or decorative lights with a glow would all be completely disallowed. Overall, if you're working towards LEED's Light Pollution Reduction credit, you can't select any step light that glows and the light source can't be visible—it must be shielded."
Don't Overlook Lighting Placement in All Positions – Thomas advises lighting designers to consider the impact that the placement of a step light will have on users in all positions—not just on those standing upright but those in a seated position as well. "Step lighting can't be perfect for people when they're standing but then blind them when they're sitting on a bench or driving along a pathway you've lit," he said. "There must be no direct view of the light source from seated positions. You don't want people looking directly into the step light when they're sitting or driving."
Avoid Products That Aren't Well-Engineered – Thomas encourages lighting designers to select step lights that are durable, well-engineered and impervious to water and other elements. "Condensation inside the fixture can cause it to short out," he confirmed. "In addition to the fact that these lights are often recessed into expensive materials, any fixtures that are malfunctioning, flickering, or burnt out will make the whole plaza or outdoor space look awful. LEDs last for a long time but they're still electronic devices after all, so be sure to avoid products that don't provide the highest protection against infiltration by water, bugs, or dirt/dust, as measured by the various Ingress Protection (IP) ratings."
Don't Overlook Practical Considerations – By the same token, Thomas said that a variety of other functional/operational issues should be taken into account when selecting a step light. Among those, "avoid products that don't have an integral driver—it's helpful to not have to locate a separate driver in a secondary location that needs to be waterproof," he said. "Also, you'd need to determine whether the application is in a coastal location with salt water/air, because exterior step lights can get degraded by these elements and look bad over time. At the same time, is the paint finish on the fixtures either an anodized or stainless steel material or is it something less durable? And is the building's location prone to flooding?" he said. "Thanks to the properties of LED technology, temperature issues have largely been done away with, but because step lights are sealed, the lighting designer must also ensure that the step light product has been engineered to dissipate heat backwards."
A Step in the Right Direction
Delivering the benefits of energy efficiency, long life/low maintenance, consistency, reliability/durability, environmental friendliness, LED technology has revolutionized the step lighting category. And Amerlux's Passo LED Step Lights take lighting and landscape design to the next level, providing landscape architects, lighting designers, and facility managers with an aesthetic detail that not only enhances indoor and outdoor safety and security, but adds a touch of beauty as well.
Available in louver, stainless steel louver, and tempered soft glow lens versions and round, square, and rectangular shapes for new construction projects and in 8-inch and 12-inch rectangular shapes for retrofit projects, Passo LED Step Lights are designed for flexibility, while their independently-sealed LED Optical Chamber (encompassing an LED array and heatsink enclosed in an IP66-rated sealed glass tube) eliminates water infiltration, the #1 cause of product failure, and ensures that they're engineered for reliability.
Easy to install, Passo models designed for new construction projects feature an injection-molded PVC housing with integral machined brass anchor blocks that complement the sealed properties of the LED module and driver, ensuring added protection against corrosive environments.  Further incorporating a standard 0-10V dimmable driver for greater integration with today's most popular controls, Amerlux's family of Passo LED Step Lights represent a step in the right direction for lighting designers.
Want more?