Amerlux Invests Nearly $2 Million in Production Equipment, Efficiency Initiatives
Editor's Note: This article originally appeared in EdisonReport. See the original post here.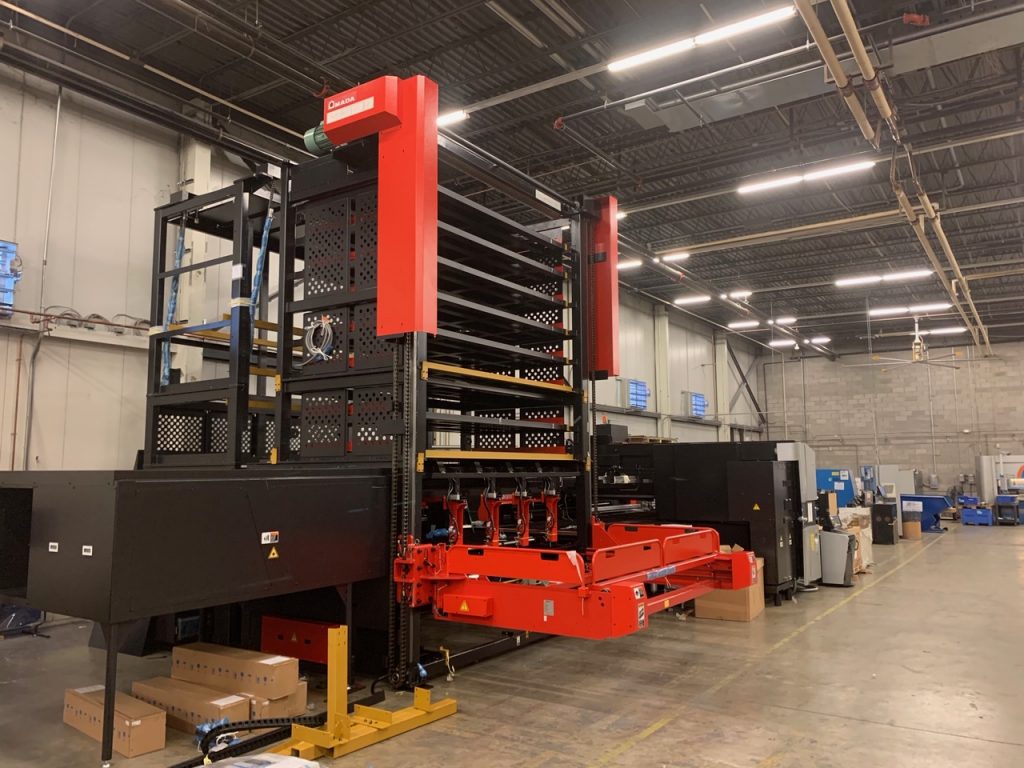 Amerlux recently invested close to $2 million in new production equipment and efficiency initiatives that executives say will help the lighting manufacturer better serve customers by increasing production speed, driving down costs and lead times, and making the company's fabrication area twice as efficient.
Chief among the improvements was the installation of an Amada Laser Turret device, a combination laser/turret/punching system with shelf-automation, at the company's Oakland, New Jersey, headquarters earlier this month.
"For us to continue to deliver high-quality products on time to our customers and continue our development of new product offerings here in the U.S., we knew that investing in the Amada was a smart move," Michael Seckler, Amerlux's Vice President of Operations, said. "The combination machine automates our capabilities and allows us to do so much more in-house while improving our quality control."
What does this mean? Enhanced processing speeds and productivity, plus the ability to process highly reflective, exotic materials with ease.
"We're now able to produce parts quicker and less expensively, both of which will reduce lead time and costs for our customers," Seckler said. "It also opens new opportunities for our engineers to be more creative. Typical punches limit what we can do with some part designs. Now we have a laser with unlimited geometrical abilities. The automation and the complexity of the parts that can come out of this is a big wow factor right now."
To read the whole article, click here.
Want to learn more?
To learn more about how Amerlux and Delta are changing the premise that lighting should be lighting and independent from other building systems, read: "A Year in Review: Amerlux Lights the Way into Building Automation with Delta Electronics at the Helm."