Sustainability Solutions: Lighting, Regulations, Forecasting
Editor's Note: This article originally appeared in Supermarket Perimeter magazine. See the original post here.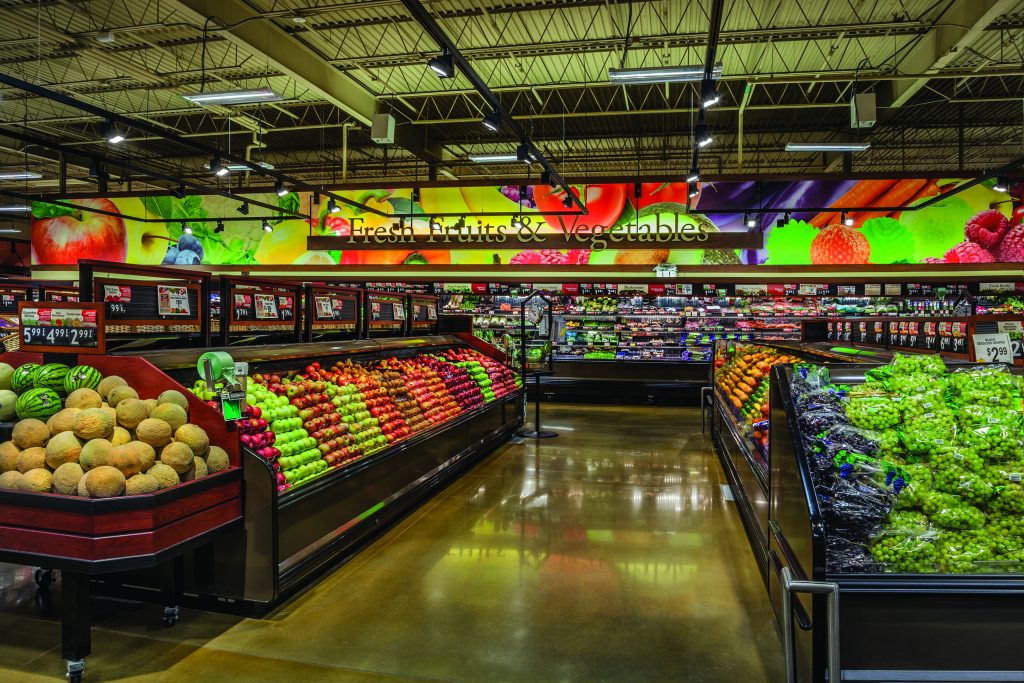 Regardless of how you define it, sustainability's importance to the 21st-century food industry cannot be overestimated.
And all along the supply chain, companies and organizations are working harder than ever to find solutions to meet their clients' and their own sustainability goals.
When food is wasted, all of the natural resources used to produce that item are also wasted: freshwater, fuel, the energy needed to store products, and energy to cool products in grocery stores.
Let there be light — efficiently.
All LED lighting products made by Oakland, N.J.-based Amerlux are an ideal fit for any sustainability program, said Bill Plageman, the company's vice president of marketing and product development.
"Energy savings and a longer lifespan are a given when talking about LEDs today," Plageman said. "Amerlux helps the food industry by helping grocers meet their energy reduction goals and by delivering longer-lasting lighting products."
Amerlux takes supermarket lighting a step further, he added, by delivering sustainable products without losing sight of the retailer's goal, which is to sell more products.
"We do it by delivering bright, bold natural color rendition that makes perishable items such as produce and flowers look like they were just picked," Plageman said. "We also remove heat from within the beam of the light, which increases the shelf life of the products lit."
Sustainability has been a hot topic for some time, and LED lighting is nothing new. What has changed, though, Plageman said, is that the conversation today centers more on how Amerlux and other lighting companies can help deliver fresh color and longer shelf life in grocers' high-profit areas with sustainable products.
Another thing that has changed: In the past, the energy solution chosen sometimes outweighed the appearance of the products being lit, as well as the shoppers themselves.
All, Plageman said, are equally important today.
"Sustainability has always been important, and I don't think it's any less important today," he said. "Saving energy and purchasing the right products boost bottom lines by reducing energy expenditures and maintenance costs. It also showcases merchandise in the best light."
That, he said, spurs impulse purchases and helps retailers boost their sales.
Amerlux is focused on delivering the right color rendering for the products being lit as well as delivering the best quality controls, which can generate an additional 15 to 20% in energy savings, Plageman said.
"Retailers shouldn't think of lighting as just lighting," he added. "Today, it can deliver much more by swaying shoppers where to stroll, what to feel and how products look, all of which play a major role in maximizing the profitability of specialty perimeter departments."
To read the whole article, click here.
Want to learn more?
To learn more about how Amerlux's innovative LED products project more light and emit less heat than traditional lighting to help keep foods fresh longer read: "Amerlux's New Fresh Color Chip Makes Grocery Shoppers Salivate."