Why Design-Build Firms Need Quick-Line Linear Lighting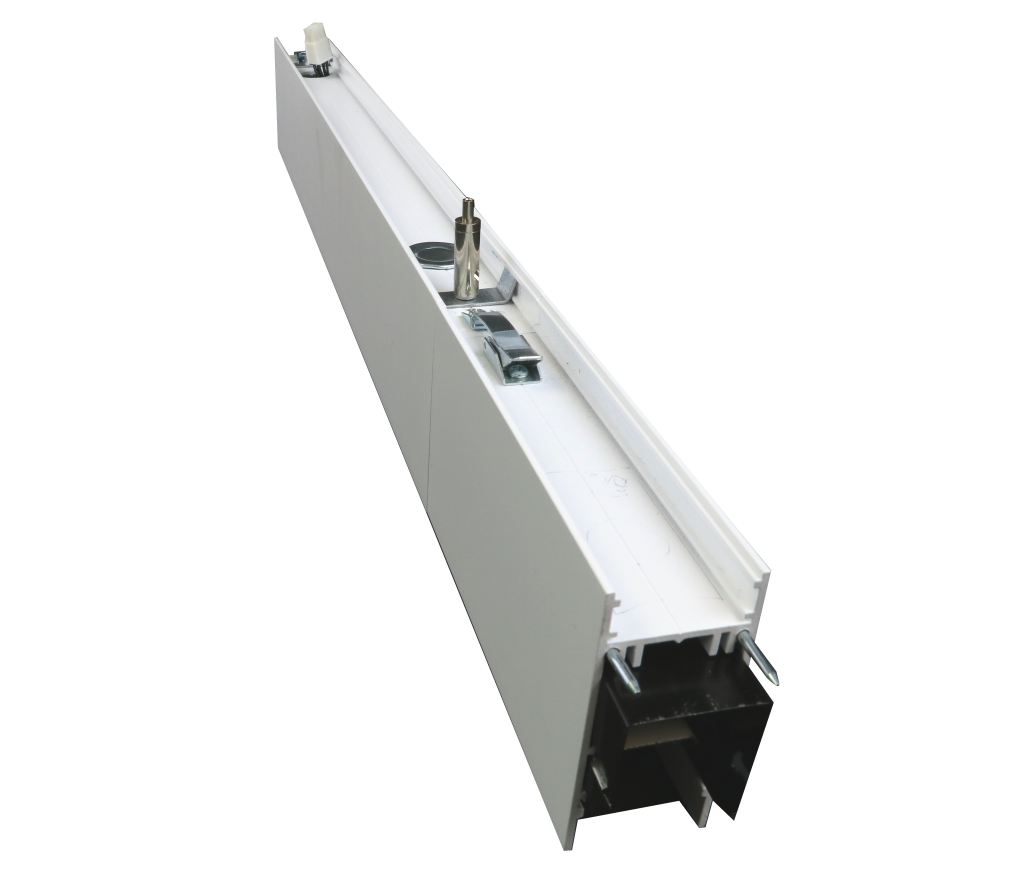 When it comes to linear lighting, there's a new game in town: Quick-Line by Amerlux.
This linear LED lighting solution combines the easiest installation process with the industry's fastest delivery in a spec-grade product available at a commodity-grade price point.
Designed specifically to address all the problems design-build contractors typically encounter with linear lighting, Quick-Line is an architectural-grade pendant fixture with a 1.5″ aperture and direct and indirect light distributions. Here's how Quick-Line will make your life easier and increase your profit:
The Linear Lighting Headaches Quick-Line Soothes
The easiest installation ever
Installing linear lighting has never been this easy: link it, latch it, cap it and you're done! Quick-Line's standard sized middle-of-run pieces connect with latching brackets and alignment pins to assure runs are straight.
Even better, you never have to open the fixture during installation. Quick-Line is pre-wired with a 6- or 9-wire harness and each section can accept power from the top or from the other sections in the run, granting great flexibility in designing and installing linear runs.
The fixtures are shipped with the lens and LED boards installed and they don't need to be removed when installing. All you have to do is link the individual middle-of-run lengths together and slap end caps on either side of the run. That's it!
72-hour delivery
That's right—Quick-Line can ship in just 72 hours after receipt of a clean PO to quickly advance a new construction or retrofit project. Quick-Line is packed and stocked as individual fixtures, but job packaging (bulk, job-specific packaging) is also available for less jobsite waste. (Job packaging may require slightly longer shipping times).
Spec-grade materials
Quick-Line is an architectural spec-grade line fixture offered with the value and benefit of commodity-grade styled luminaires. Constructed from extruded aluminum instead of steel, Quick-Line assures architecturally straight lines of light.
No light leaks
Light leaks are endemic with linear lighting, but Quick-Line solves the problem with special patent pending light block shields built into the end caps. These shields are spring-loaded and put a slight amount of pressure against the lens. Thus, when the lens shrinks, the gap is automatically filled by the light shield, making annoying light leaks a thing of the past.
Standard sizing
There are no made-to-measure headaches with Quick-Line. It's only sold as linkable middle-of-run pieces with separate end caps in standard lengths of 4-feet, 6-feet and 8-feet. Thus, simplifying your design and installation process.
Competitive price points
By offering Quick-Line exclusively in standard sizes instead of custom sizing, manufacturing costs for Quick-Line are reduced and the savings are passed on to you. This linear lighting solution has the same high level of engineering baked into its design as all of Amerlux's products do. There's no need to sacrifice quality for cost with Quick-Line.
Simple order process
Ordering Quick-Line for your projects couldn't be easier: count how many middle-of-run pieces are needed, end caps and choose the 6- or 9-wire option. The products will be at your jobsite 72 hours after you complete the order.
Speedy ROI
The LEDs in Quick-Line deliver outstanding light quality for more than 50,000 hours without depreciation, versus 100 hours for high pressure sodium or metal halide lamps. With such a long operating lifespan, maintenance costs are minimized. Additionally, Quick-Line LEDs are extremely efficient and provide huge energy savings over their life, something your customers will appreciate for years to come.
To keep your projects on time and on budget, you need quality products at competitive price points with quick delivery speeds. Quick-Line hits every one of those points out of the park, while at the same time, delivering outstanding light quality and exceptional energy savings. Discover how Quick-Line will keep your next project on-budget and on-time!