Linear Lighting: A Checklist for Design-Build Firms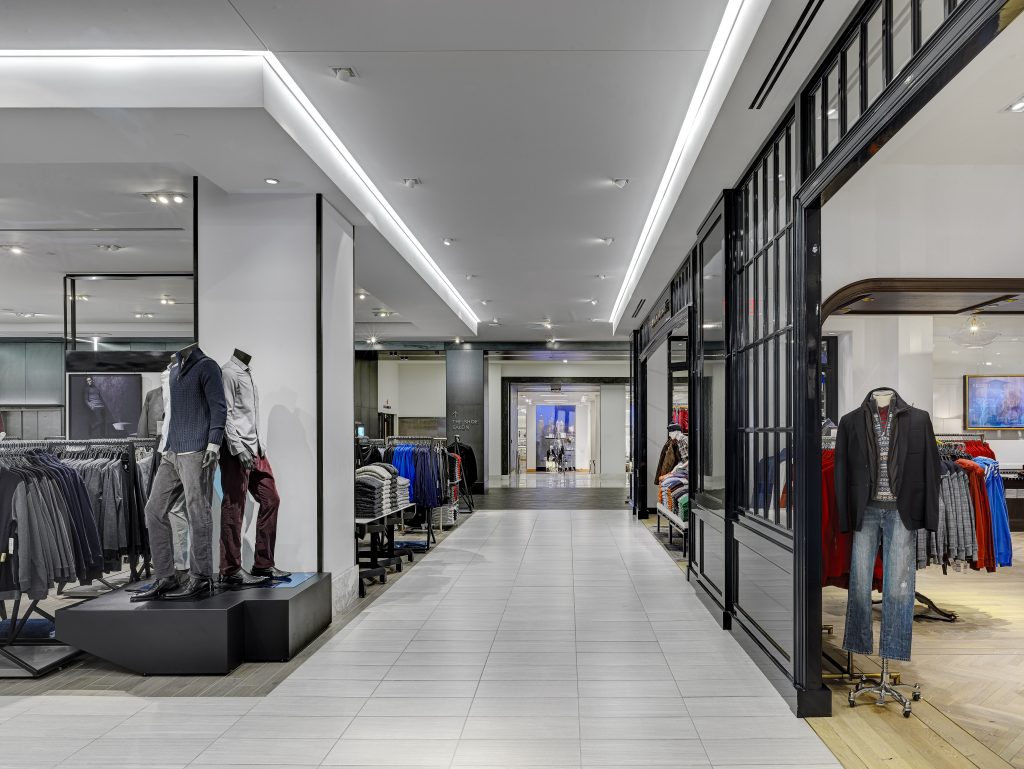 Design-build firms provide value to clients in the form of lower-priced building projects developed on a shorter timeline than traditional construction models. A design-build contractor will compress construction timelines by incorporating the design and construction teams together and beginning some construction during the design phase.
To deliver projects on-time and on-budget, the contractor needs cost-effective building materials that are readily available without long order fulfillment times.
When it comes to linear lighting, it used to be that the answer was expensive made-to-measure lighting or lower quality off-the-shelf products. Customers deserve the best products for their money and design-builders don't have the time for made-to-measure.
Design and lighting manufacturer Amerlux has developed a solution to this problem for design-builders: The Grüv family of recessed linear lighting, which can be supplied in standard lengths for quick turnaround or supplied in made-to-measure custom lenths. A linear lighting solution sold in standard sizes off-the-shelf and in custom lengths, Grüv maintains clean lines, discreet styling and excellent performance, providing the end user with a complete package.
Here's a checklist of factors design-build firms consider for the best linear lighting options:
Standard products: The Grüv family of LED lighting is available in standard lengths of 4-feet, 8-feet, and 12-feet as well as made-to-measure. The luminaires can be individual or continuous row-mounted, using a drawer-latching system that provides easy and precise joining of units for straight runs, parameter wall runs with J-brackets, and in T- or L-shaped patterns.
Rapid ROI: Grüv 1.5″ LED is extremely energy efficient and is compatible with any controls on the market today to help further reduce lighting and energy costs. Grüv can offer an ROI of up to 80 percent for buildings without compromising comfort. Additionally, when standard lengths of Grüv are paired with the Standard Plus wall-to-wall bracket, the light fixtures can deliver savings of up to 35 percent, compared to made-to-measure luminaires.
Excellent quality at lower price points: The off-the-shelf version of Grüv is the same high-quality engineered light fixture as the customized version. It merely comes in standard lengths and at standard costs.
Easy to install: The Grüv family of recessed slot fixtures is engineered to easily install. Standard lengths clip together with a drawer latching system for longer runs and the Standard Plus bracket makes wall-to-wall solutions extremely simple.
High-end aesthetics and materials: Grüv's very narrow aperture provides market-leading illumination, clean understated aesthetics and design continuity from a discreet linear profile. It offers unobtrusive light sourcing, flexible mounting capabilities, high quality extruded materials and superior LED technology and drivers.
Flexible design options: Grüv 1.5″ LED can run up walls, cross ceilings and go everywhere your design requires. Grüv's flexibility is not limited to the made-to-measure arena. The Standard Plus bracket provides a custom, wall-to-wall look without the headaches and time sink of made-to-measure. Standard Plus is a wall-to-wall innovation featuring a field-customizable bracket system that revolutionizes the way the industry approaches linear runs and contributes to the high-end aesthetics of a project.
Excellent light quality: The Grüv family offers the industry's first LED fixture designed for use with a louver for optimal glare control and light diffusion. The result is a pleasing light with superior beam control. The LED light also has full dimming capabilities and is dim-to-warm compatible so the light can warm as it is dimmed, just as an incandescent light does.
Quick delivery: Standard lengths of Grüv can ship in 10 days or less from time they are ordered to quickly advance any new construction or retrofit project.