5 Proven Ways LED Lighting Saves Schools A Ton of Money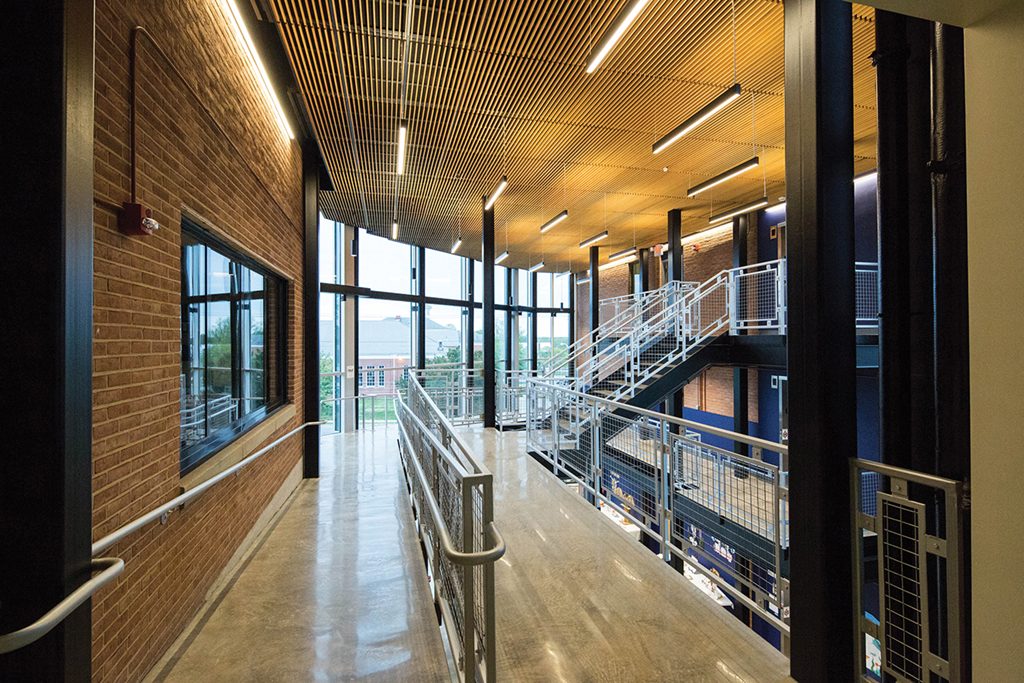 The U.S. Department of Energy reports that K–12 schools spend more than $8 billion annually on energy. It's routinely the second-highest operating expenditure for schools after personnel costs.
The U.S. Environmental Protection Agency (EPA) says that schools spend about $130 per student on electricity each year.
What's more, about a quarter of the energy used in U.S. schools is wasted.
These ever-increasing costs, paired with shrinking budgets, are among the greatest economic challenges facing grade schools and higher learning institutions today.
In response, administrators and educators are searching high and low for strategies that trim costs, enhance services and improve student learning simultaneously—without breaking the bank or increasing tuition or taxes.
Not many initiatives can do all that.
But LED classroom lighting can.
By implementing energy efficiency measures and LED lighting, many K-12 schools have reduced the energy costs in its existing facilities substantially—in some cases, up to 70%.
Collectively, how much do these savings equate to, nationally? An estimated $2 billion for K-12 schools, according to the EPA. That's the equivalent of buying nearly 40 million new textbooks!
Most LED upgrades also offer a relatively fast payback period, especially when subsidized with the utility rebates.
Let's look at five inspirational ways LED school lighting lowered facility costs and enhanced classroom education following headline-making retrofits.
LED Lighting Upgrade Brightens Oklahoma School District's Future
For years, gymnasiums at Sapulpa Public Schools in Oklahoma had yellow flickering lighting that took up to 15 minutes to warm up and sounded like a swarm of bees attacking.
They also ate up costs via their budget-killing, low-energy efficiency and constant maintenance.
Something needed to change.
The district replaced the tired lighting system with 150-watt LED UFO fixtures that require practically no maintenance and last about 50,000 hours or more. In other words, they'll last 20-plus years.
Even better: The district is saving 70% of its electric bill. That equates to $116,000 a year.
The district's communication director told local news reporters that such an upgrade usually requires some budget creativity. Not this time, he said.
Thanks to a government rebate, the project will pay for itself within four years.
LED Upgrade Yields Five-Figure Annual Energy Savings for Wisconsin District
Here's another example: Lincoln Elementary School in New London, Wisconsin, reported saving $16,000 per year after it upgraded to energy-efficient LED lighting.
What's more, the local school board says the district will see payback on the project in less than four years.
The school made the switch after the local high school and middle school did the same, saving the district a collective $77,000 per year in annual energy costs.
The best part: Administrators say the annual cost savings from the schools' new lighting consuming less energy will help fund more energy-efficiency projects around the district.
Houston Regional School District Realizes 83% in Energy Savings
A Houston-area school district had three goals in mind when they greenlit plans to switch its shabby fluorescent lighting system with more than 16,000 LED luminaires.
One was to enhance the classroom learning experience. Another was to save energy.
First and foremost was to save money.
Check, check, check.
After the job was complete, Conroe Independent School District (CISD)—a fast-growing region with 56,000-plus students—will save 83 percent in energy costs per year. That's hundreds of thousands of dollars, according to reports—$444,134, to be exact.
Why? The district's various campuses used to consume almost 6 million kilowatt-hours (KWh) per year. Following the retrofit, that figure drops to below 1 million kWh per year.
There's more: Since LEDs have a can't-beat lifespan, annual maintenance savings add up to $565,601.
The district has also reduced harmful emissions and gift-wrapped students and staff the kind of comfortable lighting that enhances alertness and concentration.
Paired with $130,184 in rebates, school officials say they'll need just four years for the LED lighting system to pay for itself.
Ohio School District Sees More Than $150K in Annual Energy Savings
Kettering City Schools, a Dayton suburb school district of nearly 8,000 students in western Ohio, had been "out to invest in the best, most fiscally responsible energy conservation measures that we could," per Director of Business Services Ken Lackey.
According to reports, the large-scale energy improvement project includes advanced energy management programming, Energy Star certifications, and a 150kW solar photovoltaic system at the middle school.
But the highlight has been its LED interior lighting retrofits with district-wide controls commissioning. This upgrade has delivered $151,000 annually in electrical savings to teachers, students and taxpayers.
The superior-quality lighting will also cut costs in another area: pricey maintenance expenses. The system's new LEDs, officials say, can last up to 20 years.
Easier to Read, Easier to Save for California University Library
In California, a university library took advantage of its sudden closure because of the global COVID-19 pandemic to make a much-needed upgrade to its ancient, unpleasant lighting system.
Sacramento State University reports that it replaced 5,000 incandescent fixtures throughout its 275,000-square-foot library with better-quality, energy-efficient LED lighting luminaires.
The number of new LED kits installed was one-third less than the previous lighting system required.
The facility, which was reportedly the least-efficient on campus, is now one of the best, slashing energy usage by about 54.5%. University officials say these savings equal about $100,000.
The school also used to have a weekly work order to change the library's lightbulbs. The reoccurring maintenance tallied about $15,000 annually, labor and materials included.
That's over now.
The new LED school lighting system will last approximately 50 years, which will save the school $750,000 in maintenance costs throughout the system's lifetime.
Want to learn more?
If you have more questions, we have more answers: