What Contractors Don't Know About Lighting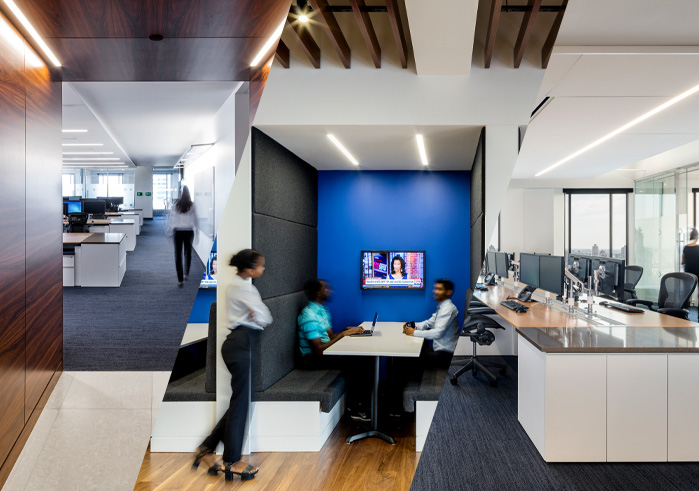 Electrical contracting, like the rest of the construction industry, is in a state of rapid change. Electrical contractors must deal with a variety of forces that are impacting installers.
For instance, contractors are dealing with 1) an increased demand for skilled labor, 2) the evolution of building delivery systems, 3) more complex building controls, 4) the proliferation of preconstruction and prefabrication, new technology entering the job site and 5) increasingly stringent codes and standards.
Phew!
But that isn't everything.
Electrical contractors are currently managing a skilled labor shortage, which is the biggest issue. Skilled baby boomers are hanging up their hard hats for retirement and contractors are left scrambling to find replacements. They are also struggling to bring younger, up-and-coming contractors up to speed on the job site, while trying to keep projects on time and on budget.
Contractors must confront all of these challenges while continuing to meet deadlines for clients, working with subcontractors and providing safe work environments.
So, when it comes to procuring lighting products amid all the stress, it's no surprise that there may be a few misconceptions:
High-quality, low-cost products exist
Since they rarely want or have the time to sort through all of the lighting product options for their specific job, electrical contractors may not know about recently launched LED products. Today, there are more effective and less expensive lighting products in the marketplace that can help improve efficiency, reduce downtime and heighten safety to get jobs done faster and more profitably. Most of the time, the media portrays lighting companies in a fierce price competition, implying product quality is suffering, which could result in a more difficult, costly and time-consuming installation process.
Easy-to-install solutions are available
As contractors focus on the shifting demographics in the construction business, which is resulting in a great loss of electrical industry know-how, they may have missed new lighting choices in the marketplace. Don't think your only choices are low-quality, high-cost lighting products that fail to arrive on-site when needed—because there are products that balance time, speed and quality. These products can shorten the time spent on a job and can be procured at a cost within the project budget.
Lighting solutions are also available that are easy for younger, inexperienced contractors to install right out of the box. These products come pre-wired and can be installed with fewer tools.
Not all supply chain partners are equal
Behind every successful contractor is a smart distributor who understands durable, high-quality products that don't cost extra on the back end with late shipping problems. The lack of good lighting supply chain partners can lead to wasted money and lower quality work.
Electrical contractors need quality, trustworthy partners who can provide them with the ability to connect and access information at any time. Supply chain partners should be educated about the contemporary lighting options in today's marketplace so they can suggest the best product selections for projects.
Want to learn more?
To learn more about procuring lighting products made with contractors' needs in mind, read "6 Ways Contractors Make Their Jobs Easier."