How Distributors Survive, Win Over Contractors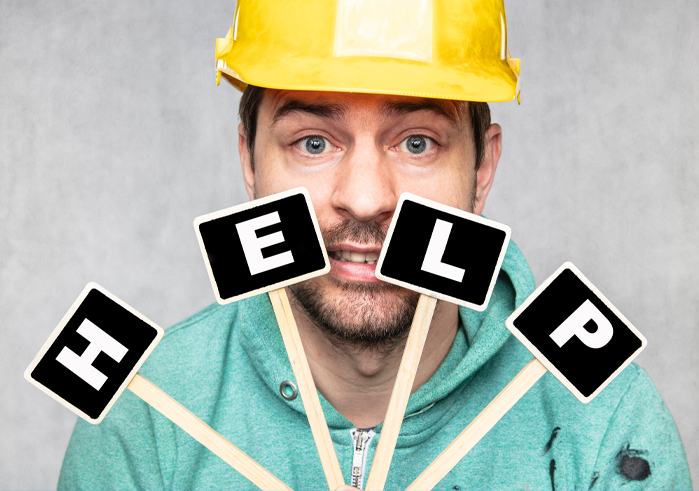 Electrical distributors are battling online retailers and big-box stores in a fierce competition.
With competitors increasingly targeting your customers, you must remain focused on developing and implementing strategies that reduce customer attrition and win new business.
But time is ticking away.
Amazon's B2B division, which is called Amazon Business, generated more than $1 billion in annual sales in 2018. The online retailer has amassed more than 300,000 corporate buyers.
To up the ante, Amazon's announcement that Prime members will receive free one-day shipping benefits everyone in the online retailer's network. It even includes the underpinnings of distributors: B2B-buying plant managers, facility managers, energy service companies and electrical contractors.
One-third of distributors feel that Amazon Business is the greatest threat to their business, according to a Unilog survey. However, 52% of surveyed distributors said they don't have a strategy for competing with Amazon (about 5% said they have already hoisted the white flag and started selling on Amazon's platform).
Well, it's not too late to start to defend your turf. Here are some tips to help you win over contractor business and compete with the online giant:
Deliver value-added knowledge
You are knowledgeable about many electrical and lighting brands. You know what works best in each different application. Share your insight with contractors so you can build the relationship. Let's face it, helping is the new selling. Bring contractors closer by educating them. At the end of the day, they want someone who can point them in the right direction. Prove to them you are a trusted partner.
Know the trends
Over the past decade, design-build construction has grown dramatically from a niche construction model to dominate nearly half of all projects. It currently accounts for 40% of the non-residential construction market. The Design-Build Institute of America forecasts design-build will jump 18% by 2021, and account for $1.19 trillion between 2018 and 2021.
As design-build matures, your contractor customers will look for higher quality products, but without the steep prices or long delivery times of common spec-grade items. In short, if you can partner with best-in-class manufacturers who quickly deliver quality products that cost less, you will do well when it comes to retaining and attracting new contractor customers.
Plan to hire, train
Your baby boomer employees are retiring and taking their industry and product knowledge with them—which means you're also contending with a supply chain labor shortage. Combine these factors with the rapid growth of e-commerce creating a demand for an additional 452,000 warehouse and distribution workers between 2018-19.
Hiring itself has become a pain point, let alone the transfer of legacy knowledge and training of younger generations of employees. Having good working relationships with manufacturers can help ease some of the pain in the supply chain.
Help save time
Contractors are experiencing a limited labor pool as well and they need solutions that reduce job site work. The 2018 edition of Electrical Contractor magazine's biennial "Profile of the Electrical Contractor" survey found "ease of installation" was one of the top reported reasons for product use. A quick and easy installation means they can complete a job without worrying about costly callbacks and extra labor time chewing into their profit margins.
Embrace digital tools
Distributors are also striving for market share in a disruptive era of digital transformation. Eight out of 10 Americans shop online and more than three-quarters of all Americans currently use social media in some way, according to Pew Research and Statista. Our deepening relationship with devices has altered every aspect of how we live and work.
These trends haven't eluded your contractor customers, who are embracing more digital tools on the job. They want quick and easy access to information when they need it. So, it's critical for you to provide timely, accurate responses to inventory/pricing requests, order status updates and post-job reporting to help them get their jobs done quickly and more profitably.
Use of technology can also automate and speed up many routine business operations, which reduces the burden time-crunched contractors have to endure for a sales transaction or shipment. Amazon continues to add robots to its warehouses because the robots pick and pack orders more efficiently—they crank out 600 to 700 boxes per hour, which is four to five times the rate of a human packer.
Don't get rid of what works
Success in sales, marketing and management comes down to effective communication. Your contractor customers rely on you to communicate a range of important information. Among the most critical, they look to you to tell them about the best product options for their specific job.
More than 90% of communication is non-verbal, which puts limits on the type of dialogue you can support with digital resources. So, don't altogether abandon your tried-and-true customer service tactics, as dialogue is much more meaningful and effective in a face-to-face environment.
Distributors need to change, as within any industry, to stay relevant to their customers. For starters, you must offer value and knowledge that companies like Amazon cannot deliver.