6 Ways Contractors Make Their Jobs Easier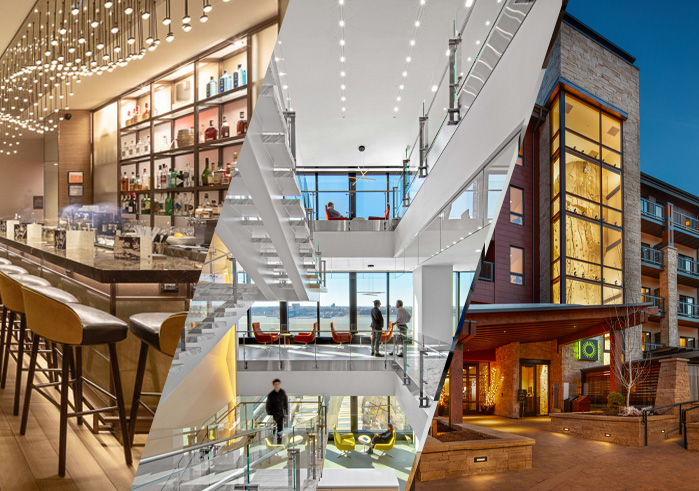 Exceeding client expectations is the secret to repeat business for any contractor.
And that means delivering projects on time and on budget. (Of course, choosing the wrong lighting solution can hurt you on both accounts.)
Contractors who master the ability to use the right lighting products in their projects can improve the entire electrical construction process, excelling at containing cost, mitigating risk, protecting timelines and reaping more profit.
Here are six ways that selecting the right lighting solution for a project will make a contractor's jobs easier:
Minimize installation time
Not all lighting solutions are equal. Some products in the marketplace install quickly and easily without the use of multiple tools, while others don't. The key is to find fixtures that link together with simple latches and have sturdy alignment pins that assure the runs stay straight. (This suggestion is a real time-saver.) The type of optimal lighting fixtures that you never have to open for any part of the installation, such as those with the lenses and LED boards installed as well as those that are prewired, are game-changers. And don't forget those fixtures with an electrical coupler at the end of every section, so connecting power and controls is effortless.
Save time
When you use specification-grade fixtures in standard sizes that are sold off of the shelf and constructed from extruded aluminum instead of steel, you can save time. You won't have to wait for made-to-measure products and you won't have to straighten bent fixtures, as they won't bend at the joints.
Nullify light leaks
Light leaks in lensed fixtures are nearly inevitable due to the lens shrinking. However, if you use fixtures with spring-loaded light block shields at each joint and on the end caps, they will automatically fill the space created if the lens shrinks and nullify light leaks.
Lower costs
You don't have to sacrifice your budget for spec-grade lighting products with high-end aesthetics. There are lighting solutions that come at more economical prices that have been designed with a high level of engineering.
Simplify the ordering process
Simply choose lighting products that come in standard length (4-foot, 6-foot or 8-foot) sections, add power supply feeds and suspension points and finish with end cap kits. Then, choose between the six-wire and nine-wire options. (Don't forget to select supply chain partners that will make sure your order ships quickly to the jobsite.)
Choose the right manufacturer
Find an LED lighting manufacturer that has a history of listening to contractors and developing products that make work easier—not more challenging. The right manufacturer should offer standard-sized products and deliver to your jobsite in 3-10 days, so you can fulfil your promises to your end-user.
With due diligence, you will procure the right product with a long operating life (i.e. 50,000 hours) that slashes energy costs and trims maintenance costs, both outcomes your customers will appreciate for years to come.
So, procuring a durable, quality product at a fair price that's easy to install?
Well, that sounds like a blueprint for repeat business.
Want to learn more?
For more on this topic, read "What Contractors Don't Know About Lighting."