How Antimicrobial Lighting Technology Helps Create a Cleaner Hotel Environment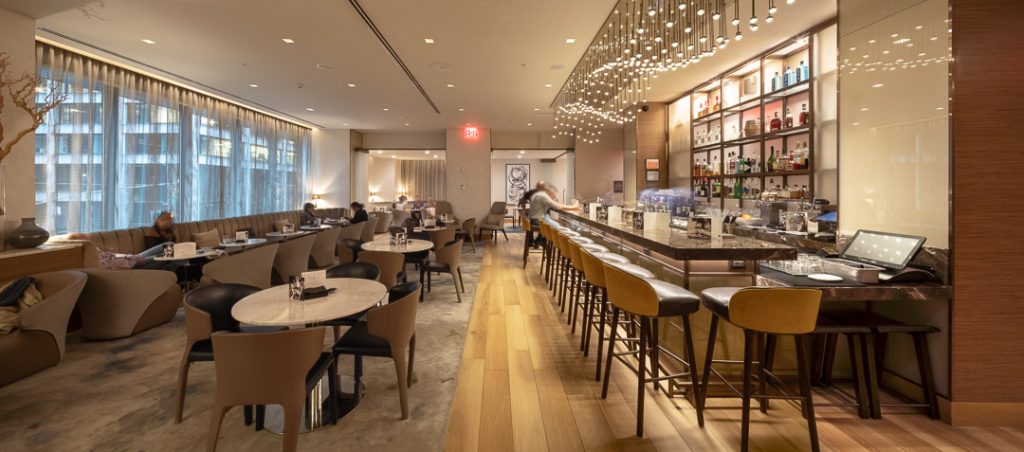 Your hotel is your guests' home away from home, their remote oasis—as long as it is perceived as being clean and sanitized.
Even before Covid-19 upended the hospitality industry, research shows that hotel guests are willing to pay more per stay for a clean hotel environment. About 86% of surveyed consumers say sanitation and cleanliness are the top things they look for when they read online hotel reviews, with 71% saying they require "above average" cleanliness from their hospitality providers. Another study revealed that millennial guests would pay more for an overnight stay if the hotel could guarantee enhanced cleanliness.
Now there's an innovative approach to mitigating contamination: Antimicrobial LED lighting technology, which delivers the maximum disinfectant dosage levels by tuning hotel lighting to a specific wavelength, lux levels, angles and distances from surfaces.
This new lighting technology, which meets the international standard for constant, uninterrupted use around people, pets and plants, illuminates where and when light is needed, simultaneously creating an inhospitable environment for germs and other microbes.
Antimicrobial lighting uses a wavelength of light that attacks and kills over 90% of the bacteria, fungi, yeast and mold on countertops, tables, remote controls, phones, light switches, pillowcases, bedspreads and door handles—any surface that light can touch, and especially those that are not easily cleaned.
This next generation of antimicrobial illumination works 24/7 to reduce the bioburden—the number of bacteria living on a surface yet to be sanitized—and supplement housekeeping's efforts.
It does these two ways: By continuously cleaning already cleaned surfaces and by affecting frequently overlooked items such as lamp switches, coffeemakers and drinking glasses.
Antimicrobial lighting technology utilizes LED diodes to emit a specialized luminosity which provides continuous, uninterrupted protection inside small or hard-to-reach spaces while illuminating congested, high-traffic sections of hotels such as lobbies that often serve as the resort's unofficial social club as well as guestrooms, hallways, lounges, restaurants and restrooms.
Learn more about antimicrobial LED lighting for hospitality in Hotel Technology News.