Top Track Lights: A Checklist for Clothing Retailers

For clothing retailers, good lighting can make the difference between customers strolling past the store or walking inside with open wallets. Stores need lighting that will attract customers—catching their eyes with lustrous colors and clear textures. The lights set the environment and subtly guide customers where to look and what to buy.
The clothes can't speak for themselves but, with the right lighting, they can tell a great story—a story that captures customers' imagination and casts them as the star of their life.
SPEQ, a modern-styled and highly efficient LED tracking lighting system by Amerlux, offers exactly what clothing retailers need, including exceptional color quality and significant energy savings.
Here's a checklist of factors that clothing retailers consider for LED track lights:
Outstanding color: The light quality for SPEQ LED lights is superb. In the past, halogen lights were used for their color and control, but modern LEDs can render color even better, especially without sacrificing the whites. SPEQ lights offer a full gamut chip as an alternative to the standard high CRI chip, delivering full saturation of color and clean, crisp whites. Under LED light, colors can look brilliant and really pop, which is exactly what clothing retailers need to showcase the beauty of their wares. Even art galleries and museums are using SPEQ LEDs for this reason now.
Warm or cool light temperature: Correlated color temperatures (CCTs) for SPEQ LEDs include 2200K, 2700K, 3000K, 3500K, and 4000K with 82 CRI or 90+ CRI, allowing for everything from a cool, modern environment to a warm and comfortable environment.
Flexible dimming options: Besides offering excellent light quality, SPEQ LEDs deliver quality consistently. SPEQ is equipped with an integrated LED chip to maximize performance at any lighting level. The color can remain constant at any dimming level, or if equipped with Amerlux's Dim-To-Warm chip, can warm as the fixture is dimmed.
Excellent beam control: An effective retail lighting solution needs to have outstanding beam control to reduce glare and ensure the light goes to the right place. SPEQ offers diverse beam control from wide flood light to tight spotlight and performs optimally from eight feet to 40 feet above a display without any glare. Also, to maximize functionality, SPEQ has an array of customizable controls (e.g. snoots, hexcell louvers and softening lenses).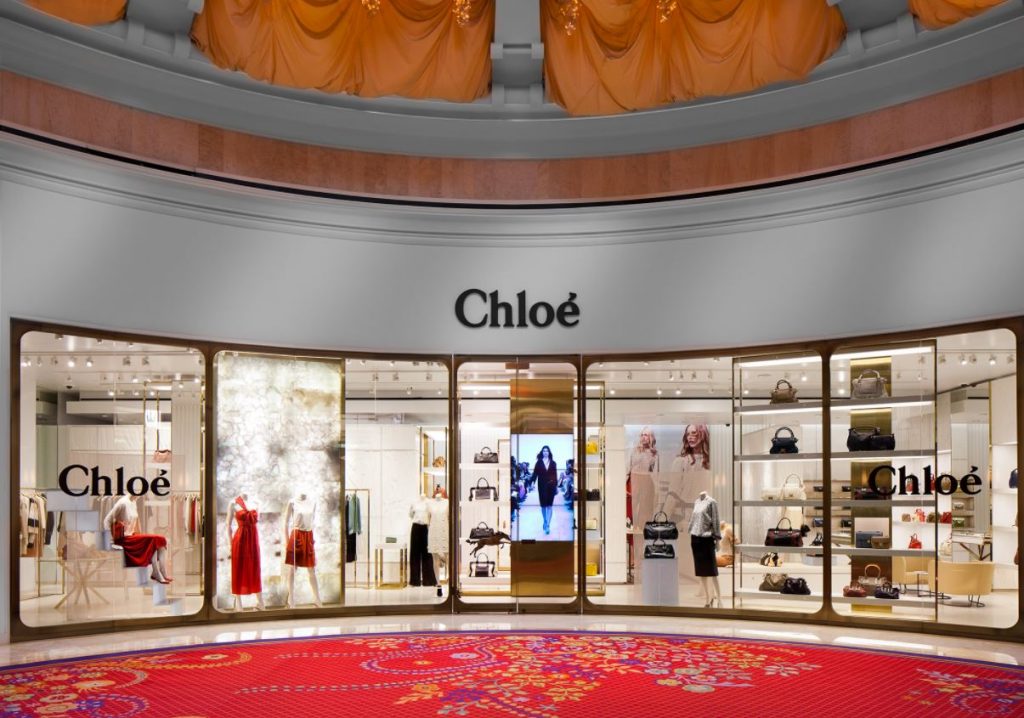 Sleek, modern-styled fixtures: The best retail lighting does not draw attention to itself, instead putting the spotlight on the clothing displays. Featuring clean lines and elegant styling, SPEQ lights are minimalist works of art in themselves, but where they really shine is in accentuating the radiant colors of the clothing beneath them.
Longevity: When it comes to lifespan, LEDs really outshine all other lights. As an integrated LED fixtures, SPEQ can deliver more than 70,000 hours of consistent light without any depreciation. In contrast, halogen and incandescent lights need to be replaced after 2,000 hours. The maintenance savings resulting from this long life can be huge.
Energy savings are both wallet- and environmentally-friendly: LEDs use a fraction of the energy that conventional lighting requires and they can lower power bills like no other lighting technology can. Some stores with halogen lamps have to run the air conditioning year-round to counteract the heat from the lighting. Besides the savings this brings to your energy bills, it also helps the environment by wasting less power.
Get started right away: You can have SPEQ lights in your hands in as little as 10 days, just in time to light up your next sale!
Make sure your clothes are seen in the best light by upgrading to Amerlux's SPEQ track heads.