New Hospitality Lighting Promotes Human Experience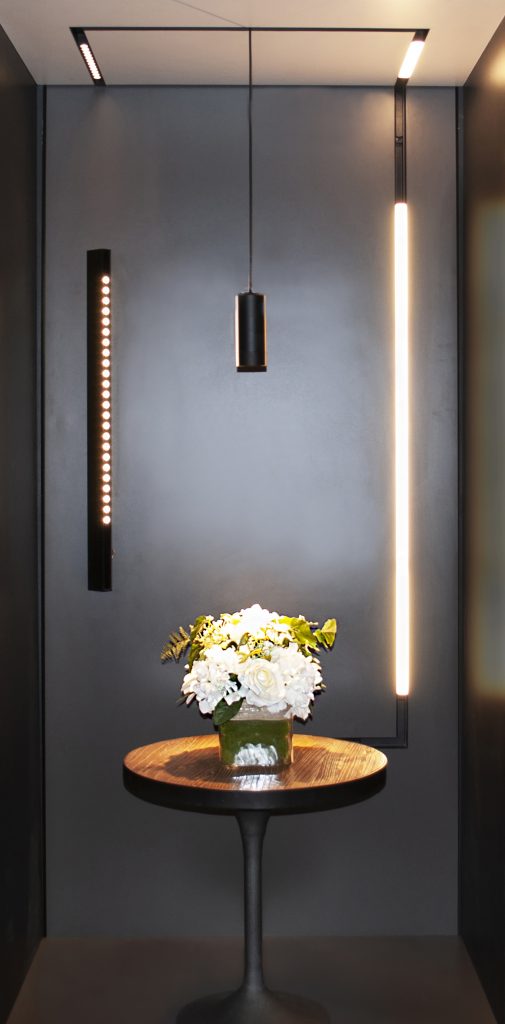 Hotel chains are modernizing their facilities to cater to guests who want more than a room where they can sleep.
Young and old, 74% of Americans are prioritizing experiences over products.
In today's world of hospitality, guests want private spaces and work areas—as well as rooms that encourage socialization—to deliver destinations that invoke unique experiences.
As a result, hotels are choosing better lighting solutions. After all, good lighting design helps create atmosphere and guides the functionality of the spaces in hotel rooms.
To optimize the human experience, hotels are looking for stylish, maneuverable products that will suit the whims of any type of guest.
Here are six reasons why track lighting is bringing back the human touch in hospitality:
Track lights are versatile, perfect for accenting objects and illuminating work tasks. Modern track lights are not heavy and clunky like their predecessors and provide designers with the freedom to create.
Low-voltage lighting systems can be smaller and install in walls and ceilings. The lighting modules can be linear for general lighting or add a visual line of light in a specific area. As a result, use of low-voltage, point source lighting delivers pools of light for focus and drama.
Track lighting is a contemporary fixture that's as suited for remodeling spaces in existing hotels as it is for new construction. The lighting solution gives designers the ability to add visual elements that bring excitement and glare-free usable light in a playful manner.
Track lighting is especially useful when you need more light in a room that already has an electrical box in the ceiling. The lights can be pointed in any direction, rotated up, down or to the side as needed. They can be aimed at artwork, furniture in meeting places, work surfaces and shelves or into dark areas such as cabinets and closets.
Since track lighting components are not interchangeable, you should purchase all of the parts from one manufacturer. Light attachments can include accent track heads, pendant accents and different linear options, with lensed sources for ambient light and high-performance optics for direct light.
Tracks come in 8 feet, 4 feet and 2 feet that can be field cut or joined together for clean lines of light or a variety of whimsical compositions. In addition, tracks are offered in different styles for more options:
Deep recessed tracks for flush mounting of linear lighting elements
Shallow recessed tracks for surface-mount appearance of lighting elements only
Deep Surface/Pendant tracks to visually see the track with linear lighting elements fully recessed
Surface Shallow tracks for use when linear lighting elements are desired to be seen
Today's hospitality patrons are demanding a new era of hotel architecture and design, one in which we will create space that will impact people as they go about their travels. The industry is not merely creating for aesthetics alone anymore. While lighting plays an integral role in illuminating and marrying colors, textures, accessories and furnishings, it's also shaping the human experience.
Want More?
To learn more about the new era of hospitality lighting, read our blog, What Do Millennials Want From Hospitality Lighting?