Architects: Don't Let Contractors Ignore Your Specs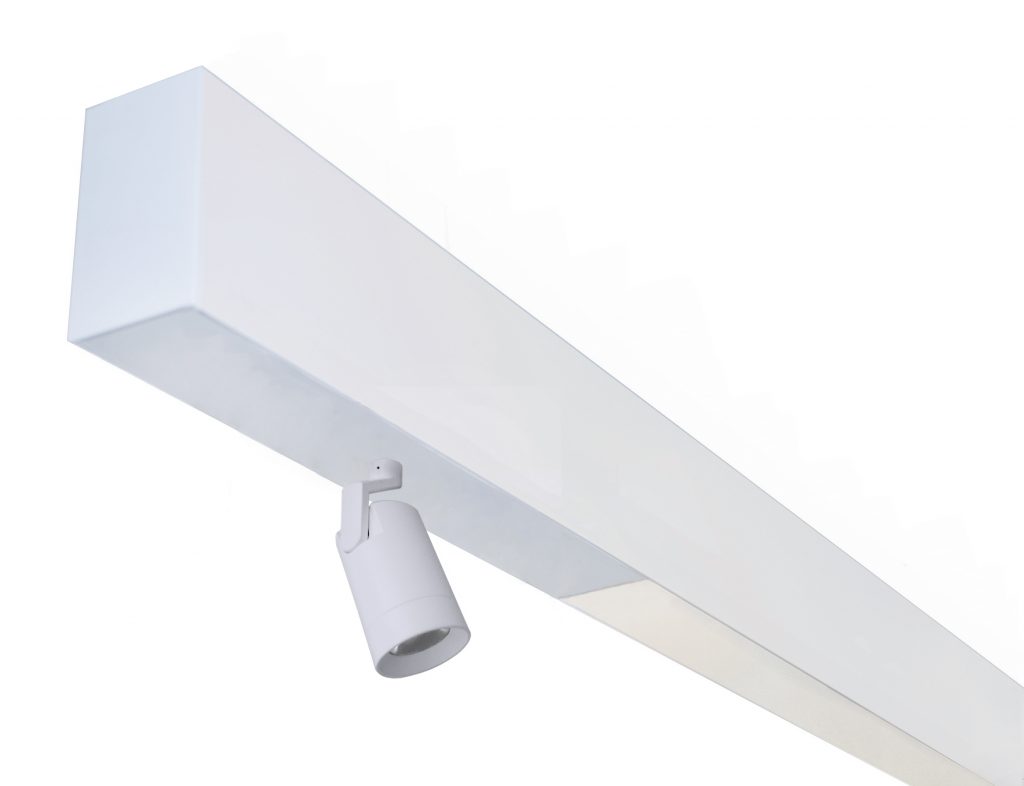 As an architect, you want to design and deliver a great project for your client as well as your portfolio.
You likely value design quality above all but must consider other factors when specifying lighting solutions to minimize the chance that they will be substituted for value-engineering products that hinder your true vision.
So how do you increase the odds that your specs will be used by the contractor? Go directly to the project owner and state your case.
Here are eight talking points you should leverage to help ensure the optimal lighting solution for your project is procured:
Fit for application
Few design elements have a bigger impact on a space than lighting. It plays a crucial role in creating the purpose for a space. For example, bright white lights stimulate alertness and cognitive function in office buildings, while warmer lights are better for rest and hospitality areas, as they encourage relaxation.
Choosing the right lighting can save energy, reduce the number of fixtures necessary and create a comfortable environment for people to operate in. For example, proper office lighting can improve employee satisfaction and productivity by reducing eyestrain and headaches.
Performance
To ensure rich performance, choose a lighting manufacturer with a product development team that has demonstrated strong engineering experience and solid design skills with a broad array of optically superior, energy-efficient lighting.
Durability
LEDs' durability comes from their solid-state construction. LEDs include a chip inside an epoxy resin instead of the fragile filaments or pressurized gas utilized by other light types, which are susceptible to breakage. Thus, LEDs are highly resistant to damage from vibrations, shock and impact.
Aesthetics
Create dynamic spaces with lighting products that deliver more design options. To preserve elegance and beauty in your project, provide optimal lighting solutions that rely on very minimal fixtures that do not draw attention to themselves.
Energy efficiency
LEDs last for a long time—50,000 to 70,000+ hours for most models—which is much longer than outdated technologies like high-pressure sodium (HPS) and halogen.
LEDs provide a decade more of optimal service and their light quality doesn't begin to depreciate until after 50,000 hours of use while light begins to deteriorate from HPS lamps after just 100 hours and after 2,000 hours from halogens.
Such a long operating lifespan also delivers tremendous maintenance cost savings as LEDs rarely need replacing.
Speed of delivery
When they finally place their order, contractors don't want their construction timelines altered by lighting products not arriving on time. They need lighting products delivered to jobsites in days, not weeks, to keep projects moving forward. To quickly advance a construction project, choose lighting products from manufacturers that ship quickly from the final order date. For example, Amerlux ships standard lengths in 10 days or less and custom sizes in four to six weeks.
Return on investment
Choose lighting solutions that deliver the right amount of lighting with the best energy and maintenance savings for rapid return on investment. With the energy savings, maintenance savings, rebates and tax incentives that LED lighting delivers, the payback period can be as short as just a few months.
Manufacturer reputation
The best manufacturers work with you every step of the way—offering design support and guidance as well as comprehensive products and solutions. Design-and-manufacture-type lighting companies often carry the broadest range of innovative and energy-efficient product lines and accessories—such as color tuning options and intelligent lighting—giving you the advantage of limitless design possibilities. Working with a lighting manufacturer that understands your budget and timing objectives without sacrificing the integrity of your design can be key as they may provide additional benefits such as unit pricing and quick delivery. Companies that provide the resources you need to show your vision in the best light are worth searching for.
Taking all of these factors into consideration can ensure the lighting product you specify will not be substituted for a value-engineering product.
Want to learn more?
To prevent contractors from procuring cheap products for your project, learn more about the latest and most innovative lighting solutions that will suit your specification needs in our next blog, "How to Preserve Your Design Project's True Intent."