6 Important Things to Look for to Reduce Lighting Supply Chain Delays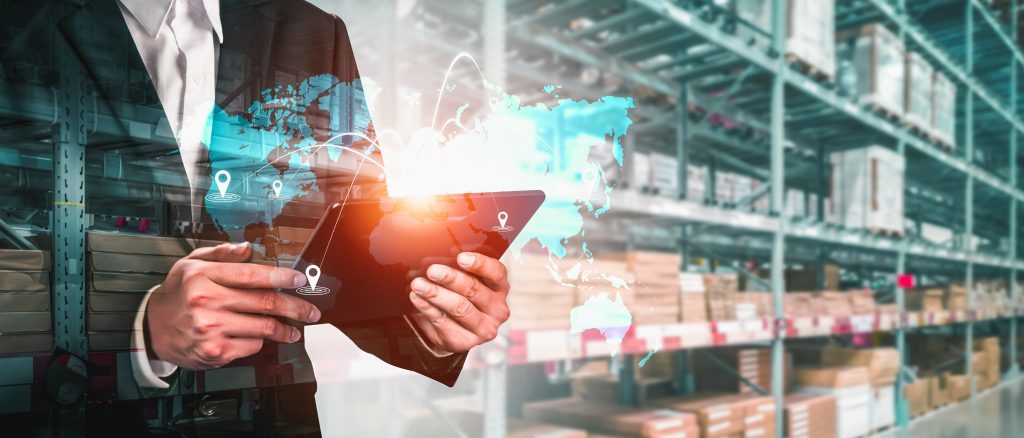 While high-performing illumination, industry-leading controls, beautifully designed aesthetics and exceptional value will always mean a lot to LED lighting customers, one offering now beats them all: "Shipping now."
It's the "new way to delight customers," analysts say.
It's also a catchphrase that Amerlux can proudly say aloud as escalating freight costs, material expenses, shortages, extensive delays and longer lead times continue to plague competitors in the LED commercial lighting sector.
"We're ready to ship," says Bill Plageman, Amerlux's VP of marketing and product development. "Right now, we're meeting all of our shipping dates when it comes to our standard products."
"Today, if a company is saying they're shipping on time or close to on time, that's saying a lot," Frank Weston, Amerlux's chief financial officer, adds.
But how do you find that kind of dependable, commercial LED lighting manufacturer, the one that can ship right away without compromising quality?
Plageman and Weston offer six tell-all signs below.
They Manufacture and Assemble Domestically
To help avert LED supply chain lighting shipping snarls, consider buying from an award-winning commercial lighting manufacturer that designs, creates and assembles its fixtures domestically.
That doesn't mean the manufacturer brings in the finished product and stocks it, nor does it mean they assemble fixtures on-site to toss into inventory.
Instead, Weston says, it means the manufacturer has a "tremendous amount of space to store raw materials."
Amerlux, for instance, has a 2,000-square-foot, state-of-the-art facility in Oakland, N.J., about 80% of which is dedicated to manufacturing and inventory. "We do not stock finished product here," Weston says. "We remain completely flexible by only keeping raw material in stock."
In other words, while other manufacturers have drivers and other materials committed to finished products, Amerlux has free drivers and materials on hand to quickly integrate into whatever product is needed.
They Ensure Quality Control
Manufacturing and assembling under one roof, Plageman adds, guarantees another critical ingredient: quality control.
"It ensures the quality of the product, the quality of production, the quality of the shipping and the quality of that job site is assured," he says. "The right manufacturer will make sure that when their products are installed, they all operate the way it should, that the end-user is very happy, and that its performance mirrors exactly what was promised on the spec sheet."
At Amerlux, for instance, Plageman says the company's focus on quality "is on the total life of its products."
They Stay in Close Contact With Key Vendors
Weston said Amerlux learned "early on" about the supply chain management issues fast approaching by remaining in close contact with its key vendors, "many of whom we've done business with for more than 25 years, if not longer."
"We heard from several about how their stock was dwindling, and about how four-week lead times were quickly becoming five- or six-week lead times," Weston said. "When one gives such a warning, they'll all start giving it, indicating that this supply chain issue would not be a short-term issue."
Cognizant of the looming shortages in semiconductors and various commodity products such as aluminum, Weston said Amerlux capitalized on their "financial flexibility" by investing more in its inventory, placing several large purchase orders that helped set the company up for uninterrupted shipping through early next year.
"Being able to get the materials we needed at least produced and delivered beforehand put us in a better position than having to wait and navigate through today's logistical issues," he said. "Again, having that close relationship with our vendors was the key difference in putting us in the position we are in today."
They Have an In-House Sales Team
A commercial LED lighting manufacturer with an in-house sales team is better suited to deliver the lighting solutions you need without delay during LED supply chain lighting clogs, Weston says.
Why?
Because, he says, an in-house sales team has a "key responsibility" to be in constant close contact "with the end user, whoever that might be—reps, direct customers or distributors."
"This type of partnership," he says, "ensures we learn firsthand what their needs might be for the rest of year," which the manufacturer can then use to create the most accurate forecasting modules and acquire the materials they need to meet demand ahead of time.
"This tactic greatly benefited our customers, particularly some of our retail and national account customers, as well as our larger commercial projects," Weston said. "Again, having close relationships was the driving factor here. It's the backbone of Amerlux."
They Have an In-House Engineering Team
While having an in-house sales team better prepares the best commercial LED lighting manufacturers for delivering purchase orders on time, so, too, does having an in-house engineering team.
Having an in-house engineering team, Weston says, allows the lighting team to streamline design and assembly, particularly when supply chain snarls hold up much-needed material.
"We have close to 30 engineers in our building, which allows us to design and manufacture with alternate products or alternate raw materials on the fly," Weston says. "We instantly go to our engineering team and determine what we can use from our existing supply chain to ensure quality and deadlines if we don't have a certain part from a vendor available."
Weston adds: "While other manufacturers might take additional time deciding what to do, having our engineering team in-house, present at our Oakland facility, allows us to make quick, on-the-spot decisions on using alternates very quickly."
They're a Full-Service Project Provider
When you purchase from a LED commercial lighting manufacturer, you're buying more than an award-winning fixture.
You're buying a full-service provider, one that will ensure the quality completion of your project, Plageman says.
"Our team here, on the floor and behind the scenes, understands how important it is for the architect, lighting designer, end user and general contractor to get the highest-quality product delivered on time," he says. "Everyone here knows that a lot of people rely on us to get these materials shipped out correctly, with the right labels, to the right location, to ensure these jobs are done on time and on budget."
"We are with you throughout every phase of your project," Weston adds.
Being a full-service LED provider is particularly advantageous when a change in the lighting solution is required because of value engineering or supply chain holdups.
"When this happens, a commodity-grade level product is often chosen. But later, everyone finds out they have a mess on their hands," Plageman says. "Maybe the product was shipped in pieces and the contractors didn't know which parts went together. Maybe the fixture didn't install nicely or easily. Ultimately, you end up spending more to fix these issues."
"A reliable customer service team like the one we provide can remedy these supply chain management lighting issues," he adds. "Call us. We can fill these orders with quality products. We'll make sure you don't have issues on the job site."
All of this, Weston says, is "a lot of work" for the manufacturer. "But it makes life easier for our clients, especially during challenging times like these, which is exactly what we want to provide them."