3 Best-Selling Things This Lighting Icon Does That You Should Too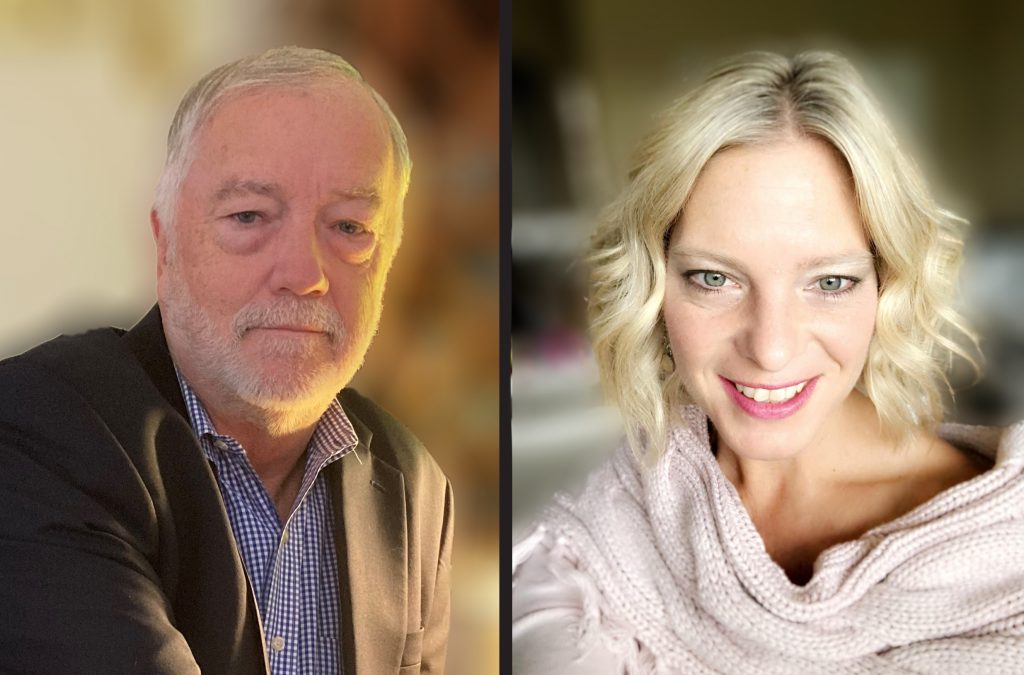 Frank Vadino, Vice President of Engineering at Cold Technology, has three crucial tips for salespeople in supermarket lighting or considering a career in it.
All three, he says, describe Don Knickerbocker, Amerlux's Vice President of Supermarket Lighting Sales.
"One, work hard and understand your product line well," Vadino said. "Two, work hard and understand your competitors as well as their offerings. Three, show value."
How do you do that?
"Don't be a salesperson, be an educator," Vadino says. "Look out for what's best for the customer. If you take care of your customers, you'll always have them."
It's what Knickerbocker, vice president of supermarket sales at Amerlux, always did, year after year, decade after decade, Vadino adds.
His successor promises to do much of the same.
New "Problem-Solver" to Go "Above and Beyond"
Amerlux has announced the upcoming retirement of Knickerbocker, who will continue in his role as a consultant to the award-winning design-and-manufacture lighting company and mentor to Amanda I. Foust, Amerlux's executive sales director of supermarket and retail accounts.
"I bring a design background to the table," said Foust, who has 18 years of experience with national accounts in the retail, grocery and hospitality sectors. "Like Amerlux, I have a history of listening to the marketplace and delivering solutions to specific problems."
Foust is a proven, results-driven business development executive that has successfully hit revenue goals, sales and marketing tactics in lighting for two decades. Her persistence, dedication, knowledge and ambition to achieve success have made many take notice. Case in point: Foust is a former member of the Cleveland Illuminating Engineering Society. She was also a speaker at LIGHTFAIR 2014.
"Amanda has the experience and expertise to help us grow in the grocery and retail spaces," said Chuck Campagna, President and CEO of Amerlux. "She is a problem-solver who will go above and beyond to help her customers address their real challenges."
Knickerbocker's transition to a new role ensures he remains an integral part of the Amerlux supermarket lighting team, where leaders and coworkers including Foust agree his experience and insight are too valuable to let go.
Foust will position Amerlux for specification in the grocery and retail segments, advancing continued sales growth. Her business development and relationship-building skills in the lighting industry will serve as a driving force for the company.
She will also tap into the knowledge of Knickerbocker in his new role as consultant.
Knickerbocker's Lasting Impact Felt Industrywide
Knickerbocker has been a long-time standout in the supermarket lighting industry for an assortment of reasons, none more than how he would "jump through rings of fire" for his customers, Vadino said.
"If there were a problem with any order, Don would go to the plant floor, talk to the production people and find out what the issue was—fast," Vadino said. "I can't tell you how many times Don would grab parts that were mistakenly not shipped correctly and bring them to the job site himself, even on weekends. He always went above and beyond."
Other leaders in the supermarket sector echoed similar sentiments.
"His concern, dedication and commitment to his company" were always apparent, as "was his concern, dedication and commitment to his customers," Frank Blake, Director of Facilities and Energy at Price Chopper Supermarkets, said of Don.
"Don is nothing short of a prince among thieves in this business," Blake added. "I am glad to call him a cohort in lighting and thrilled and appreciative to call him a friend."
Juan Romero, President and CEO at ArchitecturePlus International, calls Knickerbocker "one of the go-to guys in the industry that I always call."
"The guy knows his business like nobody else," Romero said. "He knows everything and everyone. Everyone on our staff relies on him to get them the latest information about new lighting equipment and technology. You can tell right from the moment you start talking to him that he's good people."
Patrick Casady, a lighting manager at Associated Wholesale Grocers, said he relied on Knickerbocker for guidance and direction when he switched from electrical distribution to supermarket lighting.
"Having that relationship when you first start was huge," Casady said. "I can always call him for advice, not just about lighting, but also about my career. I consider him a good friend."
Casady said Knickerbocker has two notable strengths. One is identifying a fixture's manufacturer and date of make just by viewing a digital photo of a store walkthrough. The second is "knowing his stuff" about "all products, not just his products."
"I don't need a salesman," Casady said. "What Don did best was educating. It's what everyone needs the most."
Want to learn more?
Looking for more interesting selling points for your next networking session? Read, "New Lighting Lingo: Talking Points for Sales Reps."