4 Things Architects Should Know About the DLC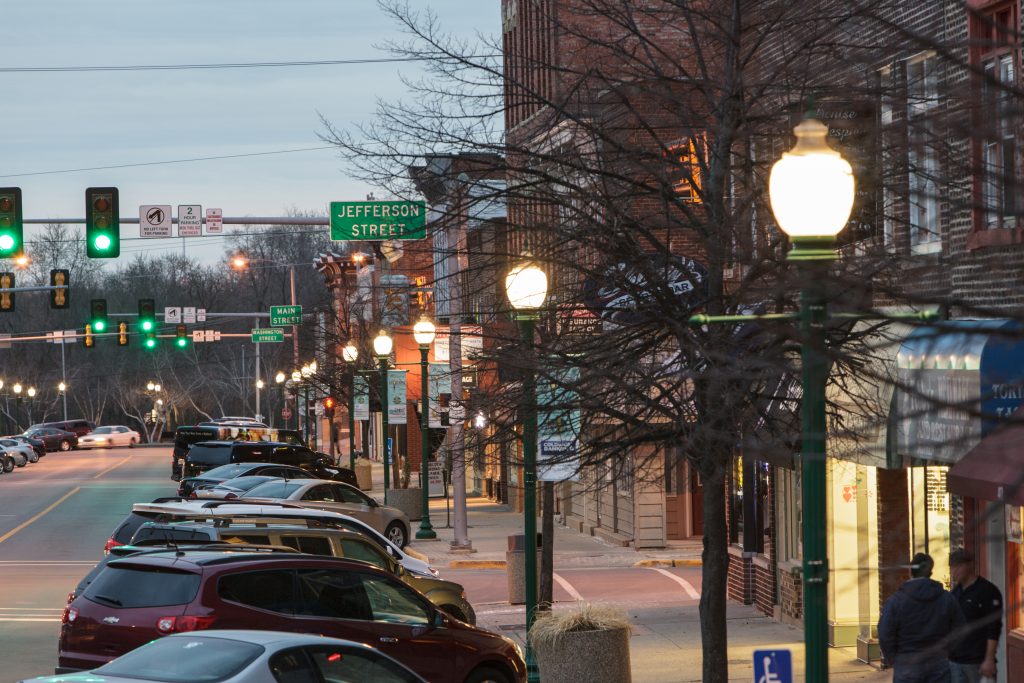 You've read it thousands of times on lighting products you've specified: "DLC Listed" and "DLC Approved."
But what does it really mean?
What is the DLC?
The DesignLights Consortium (DLC) is a nonprofit organization that certifies LED light sources meet standards. The DLC provides for the commercial and industrial markets what the EPA's Energy Star program offers the residential market—with one crucial difference: the DLC evaluates LED lighting only. (So, you'll never see a DLC-listed dish washer or air conditioner.)
Certification by the DLC is voluntary for LED manufacturers who want to prove their products perform as promised and have their fixtures considered for utility incentives. As the DLC keeps pushing its standards higher, they have accelerated progress in the entire LED industry and products have gotten ever more efficient.
The DLC began in 1998 as a regional certification for the eastern part of the United States. It has expanded to cover the US and Canada.
What does the DLC measure?
DLC certifications quantify three aspects of a lighting product: light output, lifespan and operating temperature. Tests are performed by accredited laboratories (such as UL).
Light output:
Using the Illuminating Engineering Society of North America's (IESNA) LM-79 test, the DLC evaluates five aspects of a product's light output.
Total luminous flux (perceived light output; measured in lumens)
Luminous intensity distribution
Energy efficiency
Luminous efficacy (calculated)
Color characteristics (CRI, CCT)
Lifespan:
The DLC measures lumen maintenance with the IESNA's LM-80 test. Under this metric, LEDs are tested for 6,000-10,000 hours.
Temperature
Heat degrades LED performance over time and in conjunction with the LM-79 and LM-80 tests, the DLC performs an in situ temperature measurement test (ISTMT) to determine the operating temperature of an LED light source.
Lifetime projections about LEDs (e.g. L70 ratings, which say an LED will maintain at least 70% of its output for up to X hours) are made from combining TM-80 and ISTMT test results.
Why would you want a DLC-listed luminaire?
The DLC label on a product is an endorsement of the high-quality solution it's printed on. Lighting solutions on the DLC's Qualified Product List undergo rigorous independent testing to verify that they meet certain standards of quality. Manufacturer specs can be hard to take at face value, but a DLC label provides a level of certainty for buyers and takes a lot of the guesswork out of specifying lighting solutions.
Aside from knowing you're buying a product whose quality has been independently verified, almost all DLC-listed products are eligible for utility rebates and incentives. Because these products meet certain efficiency standards, utilities often offer rebates to buyers to encourage energy efficiency. These incentives can help defray upfront costs for LED upgrades and shrink the payback period for buyers. (See how Amerlux's linear pendent LED secured a client a $7,200 utility incentive for its energy efficiency).
Is a product poor quality if it isn't on the DLC's Qualified Product List?
The New York Times claims to report on "All the News That's Fit to Print." Does that mean items not written in the paper aren't newsworthy? Of course not. It just means that the things reported in the Times have been researched and verified to the best of the newspaper's ability.
Likewise, with the DLC, there are many reasons why lighting products of outstanding quality might not be a part of the DLC's Qualified Product List. At its core, the QPL is about energy efficiency and most products on the list are eligible for utility incentives. But, there's a lot more to lighting than just how much electricity it will use and not all products fit neatly into the DLC's categories.
For example, solutions may have new technology that doesn't fit existing DLC requirements or be in a lighting category that doesn't have applicable DLC listings. Lighting designed for other specifications—like wildlife-friendly applications and high bay lights for high temperature environments. Also, submitting products to the DLC is expensive ($5,000-$30,000 per system listing) and the fees can outweigh the value to manufacturers for certain specialty applications.
For decades, Amerlux has been developing the finest in energy efficient lighting, with numerous products on the DLC list, including its popular Avista light engine for pedestrian lighting and the newly-launched Quick-Line linear LED pendent. Learn more and request a free consultation today!