Why University Facility Managers Choose Amerlux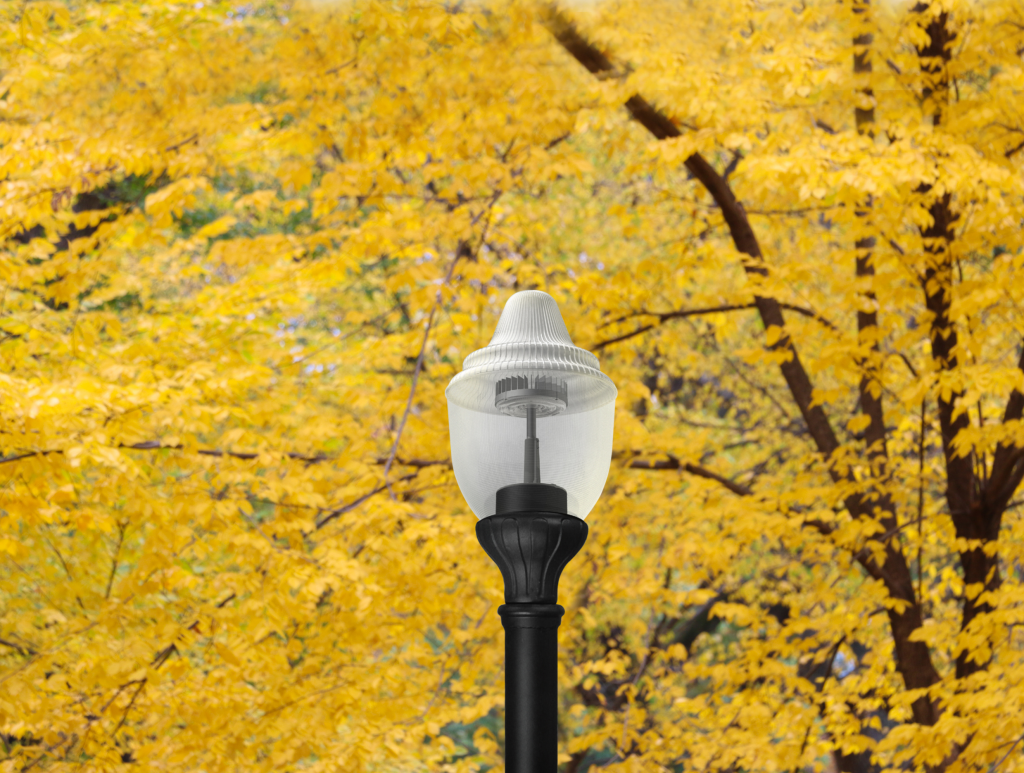 Like academics, the subject of safety is mission critical on college campuses.
From a facility manager's perspective, the objective is to find ways to mitigate potential incidents of crime and injury. Such unfortunate outcomes can increase a university's liability, insurance rates and bad media coverage, which could have a negative impact on student enrollment.
According to the National Center for Education Statistics, colleges reported the incidence of some 39,000 campus crimes in 2015, involving everything from burglaries/robberies to physical/sexual assault and car theft. In addition, a National Crime Victimization Survey (NCVS) reveals that roughly two-thirds of physical/sexual assaults and nearly three-quarters of all auto thefts occur at night.
A recent survey of 179,000 college students by collegestats.org revealed that "walking on unlit pathways" represented one of students' top safety concerns on campuses nationwide.  A recent article published in University Business Magazine by author Neal Raisman further reiterated that "nothing generates a sense of fear like dark areas" and that good lighting in parking lots, pathways, halls, and lobbies is among the most immediate actions colleges and universities can take to deter crime and increase students' and faculty's sense of safety and security.
Amerlux's LED Solutions Shine on Higher Education
To help college's proactively address negative events, Amerlux has recently launched exterior products to better light walkways, steps and dingy parking garages, while dramatically reducing energy expenses.
Previously dominated by more conventional halogen, incandescent, fluorescent, and HID light sources in higher education settings, street, step/pathway, and garage lighting have all been revolutionized by the emergence of LED technology over the last five years and are among the fastest-growing segments of the LED market today based on the variety of benefits they deliver:
Energy Efficiency – LED technology draws only a fraction of the power of its more conventional lighting counterparts, reducing energy bills by anywhere from a third to as much as 90 percent while enhancing sustainability and helping to position the institution as a leader in green practices.
Long Life – While conventional light sources require more frequent change-out and maintenance due to their more limited lifespan, the 50,000-100,000 hours of rated life available on many LED fixtures ensure years – even decades! – of maintenance-free operation, resulting in lower maintenance costs and enhanced maintenance crew productivity.
Consistency and Uniformity – While conventional light sources can suffer from considerable lumen depreciation over time, LED technology maintains a significantly higher level of light output for much longer (per the lighting industry's L70/LM-80 measures) and isn't subject to performance issues such as color shifting and hot spotting, both of which can cause gaps and shadows along pathways, around corners, and in parking garages that can promote criminal behavior or lead to accidents. Their availability in a variety of color temperatures offers clean, white light that delivers improved visibility and a greater sense of security to students and faculty.
Reliability – While conventional light sources may not always be able to withstand certain types of harsh environments, extreme weather conditions, or temperatures below or above specific thresholds, the unique properties of LEDs render them extremely durable and weather-resistant, especially in cold and/or wet conditions.
Improved CCTV Resolution – A recent article in Private University Product & News noted that LED technology significantly enhanced the visibility (and subsequent usability) of security footage captured at colleges and universities utilizing closed-circuit television (CCTV) systems or who operated security cameras throughout their facilities.
Environmental Friendliness and Appeal – Unlike fluorescent and HID sources, LEDs contain no mercury or other hazardous substances and run much cooler and more efficiently, losing far less energy in the form of heat relative to their predecessors. Their powerful yet flexible and low-profile formats also render them able to easily match and/or complement any exterior design or décor.
A leader in application-driven lighting innovation for more than 30 years, Amerlux's LED fixtures deliver high-performing, reliable, energy-efficient, comfortable illumination to streets, pathways, building exteriors, and parking garages at colleges and universities nationwide through the company's Avista, Passo and Chaperone product lines.
Amerlux Products Address Multiple University Applications
Designed to bring an ease and seamlessness to campus and university streetlighting, Amerlux's Avista LED light engines are simple-to-use yet advanced LED light engines ideal for retrofitting traditional and post-top luminaires or for use in new construction applications.  Featuring a completely-sealed LED optical chamber, the highly-efficient Avista delivers cutting-edge optics and extraordinary output to meet the most demanding streetlighting needs at today's academic institutions, while their simple-to-install design incorporating adjustable height levels allows maintenance professionals to position the light exactly where it's needed for optimal application and maximum performance, taking LED streetlighting on the nation's campuses to the next level.
Amerlux's Passo step lights are ideal for use in steps, staircases/stairwells, landscaping, and in walls/building exteriors to light walkways and add ambiance to building facades. Passo provides universities with technology that not only enhances outdoor safety and security but adds a touch of beauty as well.  Weather-proof and IP-66 rated, Passo features an independently sealed LED optical chamber that eliminates water infiltration, the No. 1 cause of product failure, and minimizes the risk of outages and subsequent labor costs associated with burn out or other maintenance.  Powerful, easy to install, available in a wide selection of sizes, faceplates, color temperatures, and light output levels, and incorporating a standard 0-10V dimmable driver to ensure greater integration with popular controls, Passo takes step/orientation lighting to the next level to enhance visibility and peace of mind for students and faculty alike.
Regarding parking garages at universities, Amerlux's Chaperone LED fixtures use an upward-facing LED board and reflector to softly cast light towards the ground while sending a small amount of light upwards to illuminate the ceiling, eliminating the cave effect present in many garage lighting systems and creating an inviting environment that makes campus garages feel safer and more secure.  Delivering crisp, attractive, comfortable, and glare-free lighting in a highly efficient package and in effective Type III and Type V distributions, Chaperone LED fixtures turn desolate, uncomfortable parking environments into pedestrian-friendly venues with exceptional visibility, heightened new levels of safety, and measurable cost savings to boot.  Easy to install, energy-efficient, and engineered to withstand the demanding environments of parking garages, Chaperone fixtures are available in a wide selection of wattages, color temperatures and mounting configurations to meet the needs of most any campus garage lighting application.
For more information on Amerlux's Avista, Passo, or Chaperone LED Light engines, visit www.amerlux.com.