Elegant Linear Lighting: Why Lighting Designers Choose Amerlux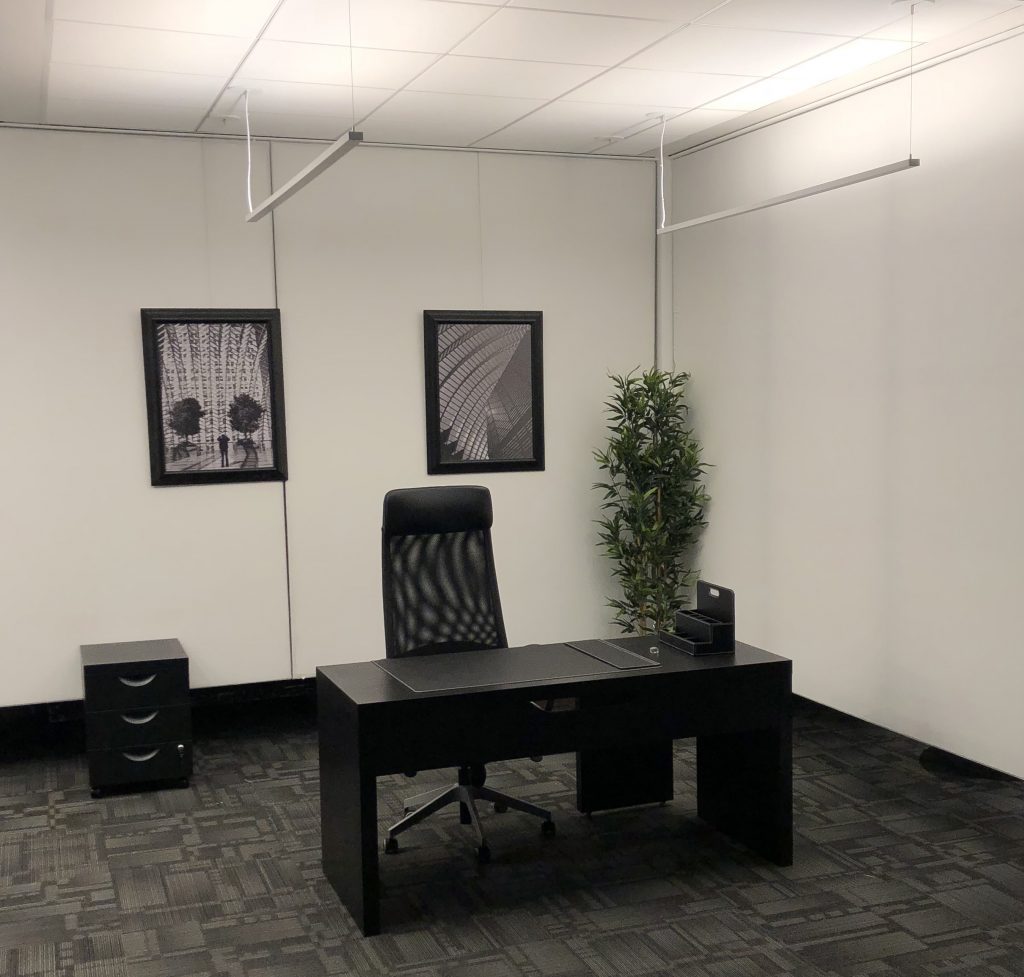 When it comes to lighting a space with beautiful and comfortable light, indirect light is ideal—it's soft and diffuse without hot spots or glare.
Lighting designers need high-quality lighting options to design optimal spaces for their clients. Lighting systems need to be functional and provide the right kind of light needed for the overall design aesthetic, which extends to the light fixture. The more flexible the lighting product, the better.
Amerlux's new Linea 1.5″ Mini Indirect pendant-mounted linear LED lighting solution covers lighting designers' needs on both fronts, with an upward-facing indirect LED that delivers indirect light for reduced glare and excellent batwing light distribution.
Here's why lighting designers choose Amerlux for linear lighting systems:
Finely-engineered products: Lighting designers know Amerlux products are some of the very finest designed lighting systems on the market and Amerlux develops unique solutions to the most pernicious problems lighting designers face.
Able to fit nearly anywhere. The Linea 1.5″ Mini Indirect leverages a remote driver that can be installed in the ceiling up to 30 feet away to allow for greater design options.
A stylish fixture: Since the driver is separated from the fixture, the Linea 1.5″ Mini Indirect is designed to provide optimal lighting from a very minimal fixture that does not draw attention to itself. As the latest addition to the Linea 1.5″ Mini family of pendent lighting that already includes the Direct and Direct/Indirect, the Indirect measures barely half an inch thick. It provides high quality light without stealing the show.
Pairs with other lighting options: To maximize flexibility, the aperture sizes of the Linea Mini suite of products pair perfectly with Amerlux's Grüv product line. Grüv, a recessed linear lighting offering, can climb walls and cross ceilings to go anywhere the design needs it to go.
Excellent light quality: With its indirect light delivery, the Linea 1.5″ Mini Indirect provides beautiful and comfortable light with the finest batwing distribution on the market. The LED light also has full-dimming capabilities.
Available in standard and made-to-measure sizes: Amerlux offers Linea 1.5″ Mini in custom-sized lengths to meet designers' exact specifications, as well as standard lengths of 4-feet and 8-feet.
Light temperature options: Linea offers warm and cool light in 2700K, 3000K, 3500K or 4000K for cozy and inviting environments to those settings that are more vibrant and cooler.
Long lifespan: The Linea 1.5″ Mini offers outstanding light quality for years after it's installed, operating for 50,000 hours or more before any depreciation in the light.
Rapid ROI: Extremely energy efficient, LED lighting offers immediate energy savings right off the bat, and when paired with controls, users can enjoy even greater savings. For complete flexibility, Linea 1.5″ Mini is controls agnostic and can pair with any controls currently on the market.
Quick delivery: To quickly advance and construction project, Linea 1.5″ Mini can ship quickly from the final order date. Standard lengths ship in 10 days or less and custom sizes ship in four to six weeks.
Rock-solid warranty: Amerlux stands behind its products and all Linea 1.5″ Mini products come with a five-year warranty.